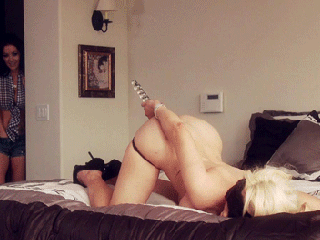 My sister and I played a 'masturbation' game growing up.
When I tell people about this, not many of them really understand it. Growing up together, and since I taught her how to masturbate to begin with, it kinda makes sense; especially considering how close we are.
Right around when she was fourteen we started this little game by accident. I ended up walking in on her while she was masturbating, not intentionally of course. Well, at first she was surprised, but for some reason, she looked at me and just kept going. After that I watched for a little while before leaving. So then not long after that, she walked in on me, and it was like that first time. She just came to the doorway, stood and watched. (I later found out she did this on purpose, which is really what started our game) It kept going back and forth like that for a few months, and each time whoever was watching would stay longer, and every time the one who was masturbating didn't stop.
It got to the point where there was no being startled or anything, we would just keep going. After a while we started getting more bold with one another. It became a game of who would 'blink' first. Would the one masturbating orgasm, or could she get the one watching to leave before that happened?
So that's how it went on for years until I moved away. Even then, when I would come home and visit, we'd relive our game on occasion for fun. Then when I moved back home, over the summer we would get it going more frequently, since she was up at college, it was only when she came home for an extended period of time on breaks.
It's now stopped completely though, as I'm married and living away from home. I'm okay with that, though it was always fun. It was a little 'dirty' secret game we shared with one another.