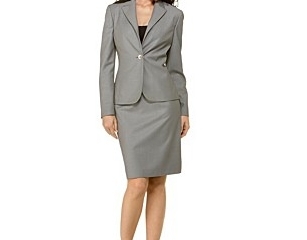 I met a woman at a hotel and we had a brief time together.
I was 19 years old when this happened and I had already had sex with both guys and girls, so I was pretty comfortable with being bisexual. I went with my mom on a business trip to San Diego. She went there for meetings and I went for fun.

One of the nights, mom had to go to a reception and then to dinner afterwards with the people at the meeting. She couldn't bring me along, so I was left to my own devices. I didn't mind, really. I had had a long day of sunbathing and swimming at a beach and I was tired anyway.

I had changed into a cute sundress and only had a pair of panties on underneath. I walked into the hotel bar for a snack and a soda. They had a happy hour there with hors'doevres and free drinks for the guests. I got my plate of munchies and my coke and looked for a place to sit. It was pretty popular and there were no empty tables. As I looked around, a nice-looking woman in a classy looking tailored skirt suit smiled and offered me a seat at her table. It was at the edge of the room and there were only two seats. I think that she was about 40 years old, but she had a very nice figure and a warm smile.

I sat down next to her and we had a very nice chat. I told her about my day and my mom and what she was doing at the meeting and she told me about her job and her family and her life. The thing is, she was very subtly hitting on me. She touched my arm or hand just a little too long and she looked deeply in my eyes. She was touching my knee just below the hem of my dress, too, and it turned me on.

As soon as I figured out what the score was, I scooted a little closer to her and put my hand on her knee, too, just below the hem of her skirt, which had ridden up just a little, showing some more thigh. I played with the hem of her skirt, feeling her thigh through her pantyhose and leaned over to whisper in her ear that I found her very sexy. As I did, I took just a little nibble on her earlobe and smiled at her.

She played it very cool, but she began to work her hand under my dress as I was touching her under her skirt. We got away with it as the lounge was darkened and we were behind a table which hid most of our activities. I'm sure that somebody could have seen more if they wanted, but I was very horny at that point and didn't give a damn.

I leaned over to ask if we could go to her room but she told me that her husband was there taking a nap before they went out to a nice restaurant. I offered her our room, but she said she just didn't have the time and couldn't clean up fast enough for her date.

She just took matters into her own hand and smoothly ran her hand up my leg under my dress to my wet panties and stroked my clit through them for a moment. I was gasping a little at her boldness and the feelings that she made me have.

She must have figured out how turned on I really was and went for the gold. She pushed the crotch of my panties aside and put 2 fingers into me and rubbed my clit with her thumb. She fucked me as unobtrusively as she could and, in a moment, I was ready to cum hard for her. All this time, I was stroking her through her pantyhose and panties, and she really enjoyed that as she got me off to an amazing cum.

When I couldn't stand it any more, I just put my hand over hers and asked her to stop rubbing me. I wanted to get her off in return, but she looked at her watch and said she had to go. She licked her fingers off of her manicured hands and then kissed me on my lips. The taste of my own juices was amazing!

I didn't see her again that trip although I truly looked for her and had to just go home with a great memory and some serious jilling in our hotel room and at home afterwards, remembering my friend. I still use that memory when I jill.