Report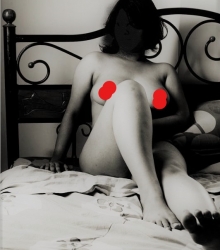 Indianfmasturbator
Joined on:

16 Sep 2016

Last Visit:

22 Feb 2017

Gender:

Female

Birthday (Age):

25 Jul 1993 (23)

Relationship Status:

It's Complicated

Interested In:

Maybe we can meet in person one day.

Sexual Orientation:

Bisexual

Astrological Sign:

Leo

Location:

Singapore

Profile Views:

11081

Bio:

Indian origin girl looking for new ways to pleasure myself. Sex and masturbation is still a taboo where I grew up.. that said, I have recently discovered how to masturbate (I know its kinda late).. But its fucking awesome... My new past time activity is to *********** (at work, at home, while driving) anywhere... I am just loving this new me! I am straight but would prefer to have g/f.. Staying alone since last 2 years with flatmates and love traveling world, meeting new people and getting involved in ************ activities. At ST I am looking forward to make new global friends who are sailing on same boat or are willing to come along with me on new scale of self pleasure :) PM me to know more amt me... that means u open up first then expect me to reveal my details :) p.s. 1. People who dont understand my Bio are free to fuck off. 2. Update your bio before sending friend request.
Connect With
Recent Activity
Post Comment
Friends Comments