Report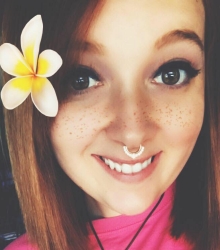 StefieJ
Joined on:

26 Apr 2014

Last Visit:

22 Sep 2017

Gender:

Female

Birthday (Age):

29 Oct 1992 (24)

Relationship Status:

Married and not looking

Interested In:

Let's chat.

Sexual Orientation:

Bisexual

Profile Views:

35553

Bio:

I learned to masturbate 5 years ago at the age of 19. I know what you're thinking: "Why'd you wait?!" Well, better late than never! I fell in love with making myself cum. Even though I'm married now masturbation plays a HUGE part in my life. It gets me through having my husband away a lot. I am a SoloTouch moderator now. Feel free to send a message my way if you have a problem or concern, or even if you have a comment about the site. I'll answer it as soon as I can. This is a great place to cum and enjoy yourself!
Connect With
Post Comment
Friends Comments