Report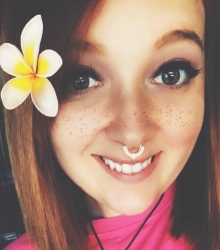 StefieJ
Joined on:

26 Apr 2014

Last Visit:

28 Mar 2017

Gender:

Female

Birthday (Age):

29 Oct 1992 (24)

Relationship Status:

Married and not looking

Interested In:

Let's chat.

Sexual Orientation:

Bisexual

Profile Views:

29936

Bio:

I come from a very strict family. I didn't learn to masturbate until I was 19 after I moved in with a friend. I will not accept you as a friend unless I chat with you in the chatroom first!
Connect With
Post Comment
Friends Comments