Report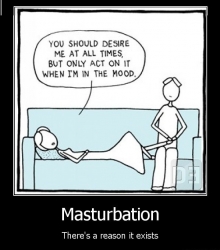 JohnG1
Joined on:

27 Mar 2014

Last Visit:

27 Feb 2017

Gender:

Male

Birthday (Age):

21 Feb 1970 (47)

Relationship Status:

Married and not looking

Interested In:

Let's chat.

Astrological Sign:

Pisces

Location:

North Carolina

Profile Views:

14381

Bio:

I am married but still like to chat with others about straight sexual interests and masturbation. I figure we're all here because we like masturbation so why not talk about our common interest? Would love to find some friends on here to chat about masturbation, techniques, and what turns us on. Men and women both.
Connect With
Recent Activity
Post Comment
Friends Comments