Report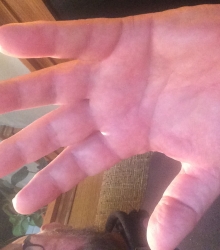 70hank
Joined on:

01 Jan 2015

Last Visit:

19 Aug 2017

Gender:

Male

Birthday (Age):

01 Apr 1963 (54)

Relationship Status:

Widowed

Interested In:

Send me a Private Message.

Sexual Orientation:

Bi-Curious

Astrological Sign:

Taurus

Location:

Charlottesville,Virginia

Profile Views:

3124

Bio:

I gave pic of my left hand...I masturbate with left hand though I am right handed. Love masturbating for audience, started when forced to do it for my aunt as a teen after she caught me peeking... Now it makes me explode.... Open to lots of fun, vriety,as long as all have Fun,Pleasure Love to go to,jack and Jill parties...
Connect With
Post Comment
Friends Comments