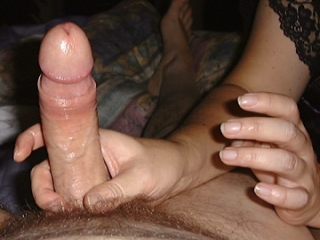 Warning: This story has an extensive backstory leading up to a surprising but brief sexual encounter. But a quite memorable one. At least for me.
This was back when there were still airline stewardesses younger than fifty. I was on a flight from Washington D.C. to Los Angeles. I was flying first class and that section was nearly empty so I got an unusual amount of attention from a very attractive brunette stewardess who was about 25. We spent most of the flight sitting together talking. I asked her out but she wasn't able to accommodate me. But she asked for my number and said the next time she was in Washington she would call me.
I really didn't expect to ever hear from her again but a week or so later she called to tell me she would be in D.C. later that day and did I still want to take her out. And of course I did. She flew for a company that put their girls up in a downtown D.C. hotel. I picked her up at her room where she introduced me to her roommate. She explained that her roommate's parents lived in nearby Virginia and were driving in to have dinner with their daughter. The two of us left and went to a local restaurant. As we got out of the car I embraced her and we shared a really hot kiss. I thought this was a good sign of more to come.
We had a couple of drinks in the bar and were escorted to a table. We were surprised to see the roommate and her parents at the next table. It was one of those totally crazy coincidences. So introductions were made all around and the nice closeness that had started to develop between the stewardess and I was instantly gone as her attention seemed to be diverted by the roommate and her parents. It came out that the parents were keen to visit one of the local clubs in Georgetown. So my date volunteered for us to accompany them to the club. I saw my whole evening of hot sex going right down the toilet.
Because the parents were unfamiliar with Washington they had left their car at the hotel and taken a cab. So all five of us crowded into my car and headed for one of the clubs that I knew was the liveliest one in Georgetown (a tiny section of D.C.). Once we got in the club my date danced with me, her roommate, and her roommate's dad. Then she spotted an elegant older couple at a nearby table and went over and introduced herself to them. She was a very outgoing girl. It turned out he was a consul in one of Washington's embassies and lived within walking distance of the club. They invited our whole group to their house for an after dinner drink. The couple liked to just go to the local clubs and sit and enjoy a drink and watch everybody have a good time.
We got to their house, which was super elegant. They even had a staff of servants. We all had some fancy after dinner drinks with extended conversation. Finally we excused ourselves. The roommate and the parents had taken a cab to the restaurant so my date asked if I could drive them back to the hotel. I figured that would be the end of the evening. We got back to the hotel and the roommate and the parents got out but my date surprised me by staying in the car. She asked if we could go back to the club. By now it was a little after one A.M. and the clubs closed at two. So I agreed even though by then I was getting tired and was not thrilled that my expected hot night of sex had gone down the toilet.
We went back to the club and by the time we got there it was last call. We had one drink and walked out to the car in the club parking lot. We sat there for a few minutes and she told me that she really appreciated how I had gone along with the whole night's activities. She went on to say that she knew that I probably had other expectations on how the evening would go. She then said that she wanted to show her appreciation for me being such a good guy. Remember, at this point I had only kissed her once at the very beginning of the evening and up to this point had no real time alone with her.
She reached over and unzipped my pants. She fished my cock out, which was very easy to do as it was dead soft. As I sat there totally shocked and surprised at what she was doing, she began to fondle and stroke my cock which instantly sprang fully erect. I was more than surprised at what she was doing because a large number of club patrons were walking by our car heading for their own cars. Even though it was night time the parking lot was lit up with street lamps. Anyone could look in the window and see what she was doing. Then even more brazenly she bent over and started sucking my cock.
As her head bobbed eagerly up and down I frantically looked around to see if anybody was looking in my car window. There were people walking by just a foot or two away and I am sure that it was very obvious to them what was transpiring. Despite my concern about being seen she obviously didn't care and her blowjob expertise overcame any inhibitions I might have as she sucked a massive load of cum right out of my cock and down her throat. She never missed a stroke when I started spurting my load. I don't think I ever had ejaculated that quickly from a blowjob before…or since. I guess it was a combination of her incredible talent and the excitement of more or less having it done to me in public that heightened my arousal. Even after she had sucked the very last drop of semen from my prick she still kept at it.
I finally had to ask her to stop as the sensitivity was just too intense. I zipped up and we headed back to the hotel. On the way back she slipped off her panties and held them to my nose. There was a damp spot to go with that heavenly scent. She told me that when she came back on her next trip to D.C. we would just get some take-out to eat and go to my apartment where she said she planned to "fuck my brains out." She then stuffed her panties in my coat pocket and told me to keep them as a remembrance of the evening.
Unfortunately she called me from L.A., where she was based, a few days later, and told me that she had walked through a plate glass window at a party and severely cut her thigh and would not be flying again for a month or so. I never heard from her again but in the meantime I had met the love of my life who eventually became my wife.