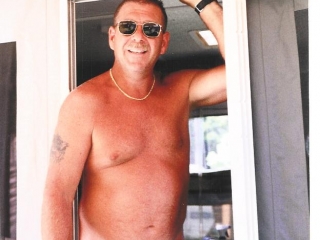 I regularly receive a full massage at my home, the masseuse is a male. This is my story of one of my massages; I have ended before the massage is complete because I don't know if my ability to write a story is up to the level of our site and its readers.
I recently read a story from a member describing his experience during a female induced Thai hot oil massage. My story is less exotic; it is a male masseuse and no hot oil, just the usual massage oil. My wife and I routinely have a very talented male masseuse over to our home; he provides a 90 minute massage at an affordable rate and his massage style and technique is great.
We are nudists, so being fully naked is not an issue for us, for his part he never suggested any draping. For me arousal is customary at different points throughout the massage. His massage style often results in near misses and direct contact with my balls, my cock or the area below. When lying on my stomach, hands and finger tips often reach to my sensitive anal opening or the length of my butt crack. In combination with the oil, only the lack of a pulse would prevent me from becoming aroused. Typically, once aroused my cock never completely reverts to a flaccid state, most men, myself included, enjoy this "chubby feeling". It is part of the build-up process within the brain that informs the body, that "hey something might be happening, stay ready".
The massage routine is just that, I begin lying on my stomach; I always make a point of manually ensuring that as I lay down I place my cock so that it extends downward towards my feet, exiting from under my body, between my legs and visible to the masseuse. In a flaccid state this may mean only the head and a small portion of the shaft is visible, exposed along with my flattened balls.
As the massage progresses, it typically begins from the neck and shoulder downward, there is a heightened sense of anticipation as the masseuse's hands begin their journey to my lower back and my ass. Neither of us is bashful, I know his oiled fingers will be spreading my butt cheeks, his other hand will be flowing down the crack of my butt. His ministrations often include a stoppage at my rosebud to gently massage the opening. The pressure is only sufficient to stimulate the thought of possible penetration.
My cock has the appearance of a snake emerging from under a rock as it grows in length and further lengthens its exposure from under me. The masseuse's oiled fingers will begin their delicate tease of my exposed balls and the head of my cock. This makes my arousal complete, I am fully hard; the weight of my body on my cock further enhances the eroticism of the massage.
As his hands dwell in this teasing pattern, my hips will begin to flex involuntarily upward, a signal that my butt is welcoming further attention. His deliberate pattern of movement between my butt, my rosebud and my cock is excruciatingly pleasurable; it's a form of edging to the brink and it is compounded because I have no control of where the next sensation will occur.
Almost as quickly his oiled hands will travel down the length of my legs and the masseuse will begin his firm and methodical massage of my lower legs. My climax and release has been delayed or denied, my arousal continues, but I am no longer on the edge. The brain knows those lower legs, my calves lead to my upper legs, those meaty thighs, oh so close to my cock. His hands move from the lower right leg to the upper right legs, soft grazing of my balls and cock head begin on each upward stroke of my thighs.
Again it is a delicious sense of anticipation, and reward as my cock head swells with a new rush of blood. The masseuse quickly bashes my cock's pleasure by moving to the other leg trailing his hands down to my left leg and to the ankle. My brain is afforded a momentary period of recovery from the erotic feelings swelling my senses, but I also know the masseuse's hands will be revisiting the upper regions again from the left side. This time the movements and grazing is less intentional, it has purpose as he reaches high between my legs, fondling my balls, stopping to encircle my shaft and the head of my cock.
My hips rise, allowing complete access to my entire package. My fear of release, of my cum filling his hand is only offset by my desire to allow this erotic play to continue. The masseuse has an uncanny ability to sense exactly when enough is enough; my agony for release is broken by his hand tapping my butt and his voice quietly informing me, "Roll over, when you are ready". Since this is my first time ever writing about this or any other sexual event, I will stop here. If any reader feels that my story is worth hearing, I will come back to finish the massage.