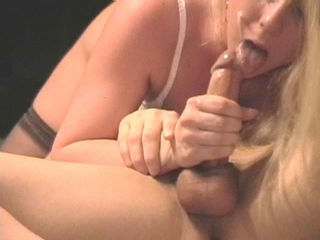 This happened when I was 17. She was 16 and I was not really prepared for someone like her.
This story goes all the way back to my senior year in high school. I was always heavily into cars and I had an old Ford coupe in my last year in high school. I worked a part time job in a gas station and made enough extra money to fix the car up a little. I had a buddy who was out of high school who worked for the local Ford dealership and he drove a brand new Mercury.

Because we were both car nuts we used to hang out together a lot. I had a regular girl friend at the time but during the week my buddy and I would hook up at a local joint. The place was half bar and half restaurant. He was old enough to drink but I wasn't.

One night we were sitting in a booth drinking some cokes when one of my female classmates walked in. I had seen her around the school and thought she was pretty cute but had never actually spoken to her other than to say hi. She came over to our booth and sat down and started a conversation with me. This really surprised me because we had not really had any contact prior to this.

She sat next to me and got up quite close to me. I was somewhat taken aback because I just wasn't expecting it. At one point we were talking about where we lived. We both were in very rural areas of Northern Virginia. I was familiar with the road she lived on and she described the very distinctive white fence in front of her families home. She told me she was at the cafe to meet a guy and would have to leave in a few minutes but would really like to hook up with me.

Then she gave me some really weird instructions. She said I couldn't come to the door of her house because she wasn't supposed to be seeing any guys except this one boy who her parents approved of. She told me to drive by her house the following evening at 8 pm and to honk the horn on my car twice as I drove by. Then to go down the road to the next cross road, turn around, and drive back where she would be waiting for me out in front of her house.

So I followed her instructions and sure enough after I turned around and drove back by her place she was standing in the road waiting. She jumped in the car and I noticed she was barefoot. She also had on a very loose print dress and it didn't look like she had a bra on. She had nice breasts for a 16-year old. She instructed me to drive back down the road a ways.

As I drove along the road, the houses got farther and farther apart and fewer and fewer in number. At one point there was a nearly hidden dirt road off to the right and she told me to turn in there. I made the turn and drove back into the woods. A few hundred yards off the road was an abandoned lookout tower of some kind. I think it must have been a forest ranger tower but was no longer in use. She instructed me to park next to the tower.

She reached over and pulled me across the bench seat right up against her. She leaned in and started kissing me and the next thing you know we were going at it hot and heavy. I slid my hand up her dress and was quite surprised that she was not wearing panties. Even though I was only 17, I had had quite a bit of sexual experience at that point in my life and I immediately started fingering her pussy, which was already wet.

She unzipped my pants and took out my hardening cock and started jacking me off. After some fairly brief foreplay I was ready to go all the way. She asked me if I had any condoms and I didn't so she said there would be no fucking but she would get me off anyway as long as I promised to bring condoms the next time.

This little gal was quite the expert at masturbating my prick. This was obviously something that she had quite a bit of experience doing. Of course it wasn't long before my teenage prick was shooting out several explosive spurts of semen. Unfortunately it shot all over my pants and shirt and I really had nothing to clean it up with. At that age I was only focusing on my own needs and although I cant remember the specifics I am sure she didn't get off. But I am not sure that was even important to her considering the workout she gave my cock.

We drove back to her families house and she gave me a quick kiss and jumped out of the car. I went to a local gas station and cleaned up the best that I could. Fortunately nobody at home noticed anything although I suppose if my mom gave my dirty clothes a close inspection when washing them she might have noticed the stains.

I got together with the little hottie one time after that but frankly she was a little too much for me. I really was not used to girls that were as aggressive as she was. At least not when I was 17. I have since been married to one and learned all the benefits that came with a woman like that.