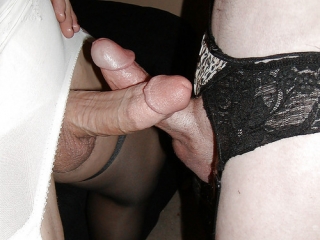 Older man I met in Copenghagen Coin Laundry who seduced me after I teased him with my nice cock
This is a true story. I was in Copenhagen on a backpacking holiday, just turned 18 years old and high sex drive and was planning on heading to my first nude beach. I was going to take a train to a beach town and stay at a youth hostel and experience a nude beach for the first time. Oh the thought of the nude bodies turned me on!!!!

It was a hot sunny July day and I was in great shape, and was wearing fairly high cut but loose cut off jean shorts and running shoes and that's all. I walked into the Coin Laundry on a main street and loaded up my jeans and tee shirts, sitting there just in my shorts.I really needed to masturbate as it had been two weeks since I had any sex except masturbation. I had been with an American backpacker for three days and we had been very active, lots of sex. She was slim and tanned with perky breasts and she loved my cock, my bigger than average size cock was a pleaser to the American girl I had met, circumcised and about 7 1/2 inches and thick. My balls I am told are a good size but they don't hang real low and are up close to my body, a tigher ball sack.

I was BI Situational and had enjoyed my cock masturbated and sucked by older men many times and was attracted to men and had even let some do me with anal and I had masturbated older men and once let him cum in my mouth as I stroked his long cock but I ran to the sink and spat it out.

Then a gentleman with grey hair and glasses started a conversation with me in the Coin Laundry and I know he was checking me out. He was a retired professor, and a widow. he commented on my tan and what great shape I was in, I told him I had wrestled for years and loved it. I wondered if he was Gay or Bi so I decided to tease him by lifting one foot on my chair as I faced him, and my cock was getting hard, I positioned myself so he could see up my shorts and I knew my cock was sticking out a couple of inches semi hard, you could fully see the big purple cock head and circumcised cock scar. I pretended not to notice his eyes were staring at my cock!!! I pretended to be surprised and aplogized, saying it happens when I dont have underwear and hope he was not ofended. He said it is normal to have a strong sex drive when young and that he uses a pill and that gives him really strong erections like when he was young, like a fountain of youth!!!!

I got up to take my laundry to the dryers and he suggested we go to his apartment for a coffee and lunch and I could use his dryer to save money. Well we got to his place and it was a beautiful apartment, first class furnishings and a spacious ...he placed my wet clothes in the dryer and asked if I had any more laundry, I said only my shorts I am wearing!!!

He said okay give me those and added soap to the washing machine and I dropped my shorts, he stared at my cock which was getting semi hard, and said the girls must like that beautiful cock!!! It is so smooth and circumcised, a fantastic cock and nice tight balls. "you shave your pubic hair too!" he said, well I commented the American girl I was with last week shaved me and loves a clean shaved cock and balls!! Then I played a bit of a tease and said it was awkward being nude because I am getting a full erection and my cock was sticking right up, very firm with the veins bulging, to tease him more I flexed it repeatedly and by now some pre cum a nice clear amount was dripping from my cock opening, and asked for a towel or he should be nude too and laughed. He mentioned he was a nudist and was okay with nudity, erections were common with newbies.

He gave me a towel lauging and commented again on what a nice big cock I have and asked if it always gets so hard so fast, he said that he saw it in the Coin wash Laundry and guessed that I was very sexual and easily aroused, and then asked what my plans for the rest of the day are since the clothes dryer and lunch will be about an hour.

I said I wanted to experience a nude beach!!! Laughing he said well your cock will be hard all the time!! I said my plan was to masturbate a lot first and then I would be less likey to get hard since I would be "Calmed down". He was surprised and said that was interesting and he would be happy to drive me to the beach, about an hour away.

I sat at the table wrapped in my towel and he brought some cheese and meats, I was still hard and tenting the towel, I wanted to tease him further and asked If I coull practice being nude and just sit on the towel, that my erection will probably just go away, he smiled and said sure but noticed I am leaking pre cum and must be really horney and suggested he do the same to be nude but warned me he had taken a pill that morning to give him an erection for a date that never materialized so is that okay since he may get an erection too. I laughed and told him I loved the site of mature men and have had several sexual relations with men even sucking them and it was the best fondling and sex ever so I will probably cum when I see him nude, we laughed as I removed my towel and my cock was dripping more pre cum, he came over and told me to undress him, I removed his shirt and his pants, then teasingly pulled his boxer shorts down!! His balls were big and hung low, one lower than the other, his penis was kind of brown, very long, nealry as long soft as mine was hard with an long foreskin, and shaved, fantastic just swaying in front of me.

I asked if it was okat to touch and he nodded an handed me a bottle of baby oil, I took his big cock and pressed it to my face to smell it, was awesome,I started to full the long foreskin babk and he groaned, I soaked his cock in baby oil and masturbated him slowly it became rock hard and got about teo inches longer, well over nine inches in length, I said it was the longest cock I had ever seen or touched and he laughed. I stroked his cock with both hands one on top of the other faster and faster and he ejaculated in dribbling globs of cum, twitching and pulsating, about 6 squirts and ir ran all over my hand..he gasped !!

Then he leaned forward and lubricated my cock commenting on how big and rock hard it was for a young man like me then rubbed my cock up and down masturbating me and in seconds I ejaculated and squited anout 7 long ropes of cum all over him. I moaned and said it felt fantastic..my cock stayed semi hard!!!

He asked if he could video me masturbaing him later in the day and I said sure. We ended up with him videoing me masurbating too and I came less of course, just a few small dribbles. We ended up spending the afternoon there and he suggested that we both masturbate each other until we cum dry then we should be okay to go to the beach. He was so hard i was amazed, I pulled his cock soaked with baby oil and he would groan and cum, his cum smelled like bleach and was very thick.

We masturbated all afternoon, he came twice I came three times, it took a long while the third time and then later we were in the shower, he asked if he could suck my cock and I said okay and then just as I was about to cum I said now finish me off with your hand as I like to see my cum and it was just a tiny drop of cum came out. It felt so good!!!! ( I am so turned on by writing this I am masturbating and cumming right now)

We ended up cancelling the beach trip and stayed in his apartment nude all afternoon and I stayed the night. In the morning we got ready to leave for the beach and I masturbated him with long strokes fondling his balls in bed straddling me and he came and the cum went all over my chest and hit my face....he came so much I was amazed, he always had way more cum than me and he was way older. I asked him to get me off and he obliged with fast stroking of my cock and I used his movie camera to video it, he loved it.

More later in another story on the beach and me staying with him over the course of a week. I really really like being with a mature older man, they are gentle and understand how to touch a cock and how to avoid rubbing the head of the cock when you cum because it gets sensitive, as I would ejaculate, at the first squirt with me moaning and gritting my teeth and clenching my eyes shut he would slide down my hard cock and stroke it there as the cum dribbled or squirted out!!!