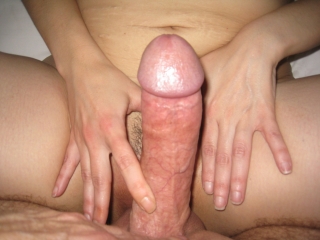 Cutting Seniors Lawn led to Suntanning and Mastubation Fun!!!
When I was in College I returned to my home town for the summer, and had two part time jobs to earn tuition money. I also went door to door to offer lawn cutting and that kept me busy as well. Little did I know that this one retired couple in their 70's would end up being an incredible sexual experience for me. He was about 5 foot 9 and slim, she was about 5 foot 1 and athletic looking, an attractive couple.

They have a yard about a ½ acre and a two story house and semi-circular driveway. He was a retired banker, she a retired teacher. The lot had a lot of huge trees and there was a fenced off area near the back yard, it was about 20 feet by 20 feet and a six foot solid wood hence, and a locked gate. I thought it was for storing tools.

When I cut the lawn for the first time, I asked about the fenced area and he came out in shorts and no shirt, very tanned and unlocked it, there was a small hot tub in there and some tanning chairs that you can lean right back. He helped me move the chairs and I cut the grass. He went in the house and I continued, I was shirtless in cut-off jeans and no underwear, he smiled as he went in. Soon they both came out in robes and a tray with glasses and lemonade and went into the hot tub enclosure, then he came out just in shorts and waved at me to stop, he said "when you need a break, join us we have cold lemonade". I thanked him and got curious, after a while I went over and opened the gate and went in, they were both nude, lying on their tummies tanning, hey looked up and I said "Oh I apologize" and started to leave she said "it's okay we are Nudists" if you are okay with Nudity come on in"

I hesitated a second then went in and sat down, she got up and poured me a Lemonade, I was obsessed looking over her body, lots of freckles, and a totally hairless and puffy pussy lips and both nipples pierced and fairly firm small boobs. Very attractive sexually!! I sat there trying not to stare and she sat down opposite me …he sat up and had an unusual penis, it barely shoed at all, hardly protruding from his body, maybe half an inch and large floppy balls. They asked if I was uncomfortable and I said well I had been to nude beaches in Denmark and Greece so I was cool with it.

I drank up and went out quickly and was working up a sweat cutting the lawn, when I was done I knocked and went in again and said I was ready to leave. She insisted I sit and she went in the house to get the money, in her robe. He (Jim) turned to me and asked if I would like to stay and tan nude, that his wife had commented on how good I looked, she would love to see me nude. Then he handed me some Swinger Porn and said I could borrow the magazines. I was really horny and hoped it would lead to sex so I said sure, just then she came back in with sunscreen and my money. Jim told her I was going to stay a bit and tan, then I dropped my cut-off jeans, revealing my circumcised cock and shaved balls, I had shaved off all pubic hair. She said, whoa, you are going to burn, come here for some sunscreen, she said turn around and squirted some all over my rear end and started to rub it all over me, and I was getting aroused!!!

Then she said "spread your legs a bit" and she rubbed the cream on the inside of my legs occasionally touching my balls. She asked is this okay, I muttered yes!! Jim then said to me you look like you're ready for some fun, as my cock was now fully erect. She said turn around and smiled, "what a nice long thick cock you have" Bet your girlfriend loves that to play with" . I said well I don't have a steady girlfriend, she said what a waste!!

Then she rubbed the sun block all over my front but did not touch my cock, it just stood there erect, hard and twitching occasionally. She asked me, "Do you want sunblock on that big cock?" I nodded yes. She said okay but lay down here and close your eyes, so I did. Then I felt both of them rubbing sun block on me she was cupping my balls and suddenly I opened my eyes and he grabbed my cock and slathered it in sun block, he asked, "Does that feel good"? I said oh yes, she continued to play with my balls then said "play with my Nipples" and rub your beautiful hard cock against my body and he started to masturbate me, at the same time she was masturbating her clitoris, I was moaning and said, "don't stop" and started to orgasm, my cock, 7 ½ inches long thick started to squirt about seven squirts, on her breasts. Soon she was moaning and he was rubbing his hands in my cum and then she orgasmed.

It was a great summer, every time I came to mow the lawn, same thing, he would masturbate me in front of her but he never got an erection. It felt amazing. Starting with the next week we would play before I cut the lawn, masturbate and ejaculate and then again after I cut the lawn. They loved taking pictures of me nude and he had me pose with her, for the pictures she would masturbate my erect cock so that I ejaculated all over her boobs. I loved it. They told me later that they had been swingers for years and that they really liked my cock and balls.

They would always use a lotion or lubricant and masturbate me repeatedly, at first of course there would be a large volume ejaculated in spurts. Then the 2nd masturbation a small amount and the third ejaculation just a few thick drops. They loved the fact that they could play with my cock and every time she would masturbate, often with different vibrators, it was a turn on to see.