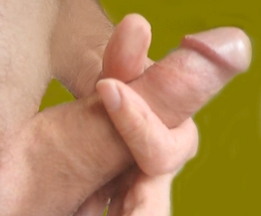 I have masturbated so many times thinking about what I did on his birthday and fantasizing about other things we might have done had I known then what I know now.
Three weeks after masturbating a friend to orgasm on his sixteenth birthday in the boys school bathroom, he invited me to spend the weekend at his home. In fact his mother had suggested he invite me to give him some company while his parents were on a short break, so I had no excuses!

I arrived, breathless with anticipation, on the Friday after school. Apart from eating and sleeping we spent the whole weekend pleasuring ourselves and each other in as many ways as our youthful inexperience could contrive and and for as often and as rigorously as our young healthy bodies could withstand. We were careful to not leave any trace of our clandestine pleasures, in those days sometimes referred to as self-abuse. The house stood in its own grounds well away from passers by and we had no worries about discovery. I was in any case there by invitation.

My friend was still overjoyed by his initiation when I had stroked him to his first ejaculation. This time we wasted no time in taking off our trousers completely instead of just dropping them as we had done before. Our uncircumcised cocks were at once throbbing and harder than we could have imagined. We started tentatively at first just holding each others, just feeling how the skin rolled easily back and forth. We felt and watched the throbbing, pulled back the foreskin and looked closely at the smooth pinkish purple knob, studying the shape and how the foreskin jumped over the ridge. (We were not aware of scientific names).

This time he first wanted to do for me what I had done for him before at school. He stood behind me grasping my cock with his left hand (he was left-handed) and put his right hand between my legs, pressed up into my groin alongside my balls. I could feel his cock behind me bobbing around my buttocks but not much between them on account of our skin being dry. I asked him to move his hand slowly on my cock so I did not shoot my load too soon. He agreed with me that the sensation for him behind was tantalizing and almost as pleasurable as being wanked by hand.

We decided to make this last by changing places every minute or so. With practice we could do this quickly and as we were having pre-cum the cock of the one behind could slide more and more between each others buttocks. Our knobs were excited by the friction felt as they were partially enveloped. This was so new to us and positions in front and behind were now equally pleasurable. We went slowly and made this stroking last a long time without cumming.

Then we sat side by side on the sofa and wanked each other at the same time and at the same speed, stopping together so as not to shoot too soon. He sat on the left using his left hand. We began to try out different ways to use our fingers. We discovered one way that could only be done by the other with the thumb was in the underside of the penis. Then we took turns with one kneeling in front of the other who was sitting on the sofa, their cock erect and stiff.

For our first ejaculations we went to the bathroom and stood in turn in front of the wash basin. My friend did me first. I taught him how I wanted it for most pleasure. I knew so well as I had masturbated since I was thirteen. I whispered Faster, Slower, Stop, Finger and thumb, Circle below ridge, Grip with fist, Squeeze it, Pump it, Thats great, Its Going to Shoot, Stop,Ooooooohhhhhhhhhhhhh, Pump, Stop, Pump, Stop........Rub out every drop He did it so well for a first time on another boy. He looked at me with longing. He stood in front of the basin. There were mirrors so he could watch me wanking him.

I started to milk his cock using all my skill and I could see what I was doing better than on his birthday. I stood at his right side and let my left soapy hand go on to his plump bottom. As I wanked him, I slipped this hands fingers right between his buttocks. He did not object so I let my slippery fingers stroke this way and that within the crack. It excited me to briefly touch his soapy asshole. He told me when he was close to cumming and he did not flinch when my forefinger rested on his twitching anus. As he started to ejaculate I let my finger slide easily within the tight ring causing him to groan loudly with pleasure. I kept pumping front and rear. He shot out much more than last time as he had at last known how, when and where to toss himself off at home nearly every day without being found out. He was so thrilled with my expertise and kept on thanking me.

In the morning, after showering, we went back onto bed. He lay on his back with me on my left side facing him. I played with his cock until it was hard, rubbing it so slowly. I went down lower until I could rest my head on his stomach, inches from his light purple swollen knob. Of course this was all so new. It was so exciting. I had read a bit about such ideas but was hesitant. He was lying so still, waiting with excitement, hoping for the inevitable new thing we had talked about but I was hesitant and my heart was thumping. I just closed my eyes, took a leap into the unknown and the next moment his rubbery knob was in my mouth. He was moaning and gasping. What to do? Instinct seemed to take over and I found myself sucking, lips sliding and tongue swirling round the swollen thing.

He took over and had us laying on our sides head to toe on the floor and I was then aware of that pleasure he had felt as we both lay there with each others cocks in our mouths, sucking and using our tongues and lips, it was ecstatic. We next took turns sitting in a chair while the other knelt in front with his lips firmly round the others penis and sliding up and down until the ultimate pulsating pleasure of spurting sperm was achieved.

On Saturday evening we fooled around naked on our hands and knees, reaching each others cocks in all the ways we could think of, such as through the legs from behind, and wanking or sucking them. We also enjoyed taking turns with a lubricated finger sliding them in and out of each others assholes.

On the Sunday morning the last memorable thing that happened was that my friend knelt on the sofa with his ass towards me. I smeared some petroleum jelly between his buttocks. He wanted more slippery finger in as I reached round to wank him. Then he asked me to do something else. He wanted my swollen rubbery knob within his cleft and he slid it with his hand to where he wanted it. He moved it and held it where it touched the most sensitive place. I kept still as, relaxing, he gradually eased himself on to me a couple of inches. My cock was held tight, aching, and I now couldn't stop it moving. All too soon I was spurting uncontrollably, time after time. By now his own fingers were pumping the foreskin of his hard throbbing penis to an ejaculation so joyful and so powerful. Of course we have kept our guilty secrets to ourselves to this day.