Report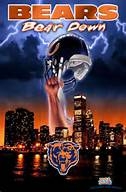 Gr8fun4rob
Joined on:

18 Dec 2013

Last Visit:

20 Jul 2017

Gender:

Male

Relationship Status:

Married and not looking

Interested In:

Email me.

Location:

Chicago

Profile Views:

2935

Bio:

I've been a Solotouch reader for a long time. When ST started the new format, I volunteered to be a moderator but because of lack of time I asked to be relieved from that responsibility. I enjoy meeting new people and talking about things I don't talk about with others I know. Especially masturbation. It's funny how I never realize how many women love to masturbate until I found solotouch. I love to share and have you share with me your experiences. It's great now we have a site where we can share all we love about masturbation. Don't be shy, feel free to PM and email me.
Connect With
Recent Activity
Post Comment
Friends Comments