Report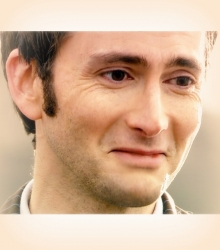 DoctorsBro
Joined on:

06 Jan 2014

Last Visit:

12 Feb 2016

Gender:

Male

Birthday (Age):

01 Apr 1986 (31)

Relationship Status:

In an Open Relationship

Interested In:

Maybe we can meet in person one day.

Sexual Orientation:

Bi-Curious

Astrological Sign:

Aries

Location:

Southeast Pennsylvania

Profile Views:

3015

Bio:

I'm a polyamorous, empathetic and affectionate, cheerful and playful, sexy and nerdy, free-thinking and free-spirited, future-famous-author. By day I am currently a computer programmer, and am exploring new financial opportunities to support my next life goal, of buying my own house to be free and play in. My best friend and primary lover in real life, is an animal lover who is studying to be a veterinarian. I call her Forest Nymph. :) Between our two houses (we are both homestuck with our parents at the moment) we have at least 8 cats! I'm always looking to meet new awesome people to share things and life with, whether for fun little adventures, or something more profound, if we turn out to be real soulmates. I cook, and have ridiculously good music. And I'm a very Aries lover! ;) My username is, of course, a reference to BBC's Doctor Who, which is my favorite TV show. I think all of the recent "Doctors" are some of the most excellent fictional role models ever conceived for men in our society, and I would be proud to hang out with any of them as "bros". The Doctor needs a proper male companion sometime, dontcha think? ;) And lastly, my username also references my extensive self-taught and self-experienced knowledge of alternative / "natural" medicine and personal fitness. If you need a little advice or guidance from a "non-mainstream" perspective, on various health issues, feel free to ask me, especially if it relates to sex or masturbation, since that's why we're all here! There are many safe, natural things you can try that can make your sexual experiences stunningly better, and fix many common sexual difficulties, without needing iffy things like Viagra. Please be advised that nothing in this paragraph was approved by the FDA. Do not listen to the mad man with a box.
Connect With
Recent Activity
Post Comment
Friends Comments