Report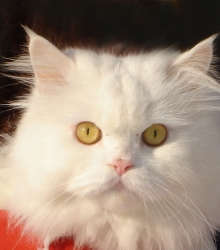 Denise
Joined on:

18 Dec 2013

Last Visit:

09 Mar 2014

Gender:

Female

Relationship Status:

In an Open Relationship

Sexual Orientation:

Bisexual

Profile Views:

4741

Bio:

Raised in a strict "never talk about sex" and "sexual conduct of any kind is punished" environment. Needless to say, I was punished a lot, and quite severely at that, for masturbating. Somehow I kept getting caught no matter how sneaky I tried to be. I was regularly humiliated in front of my little sister as an example to her. Not that it deterred me for long because the urges were just too strong. I felt really bad when she got punished in front of me as well. We were very close to each other due to our "them against us" relationship with our parents. After moving out on my own, I took control of my sexuality. For a while, I went far overboard, because of my new-found freedom but managed (through incredible good luck) to avoid the big pitfalls (pregnancy, disease). But I have since stabilized myself and revel in my sexual joys, delights, pleasures and feelings and regularly experiment with new things. And new partners, boys as well as girls.
Connect With
Recent Activity
Post Comment
Friends Comments