Report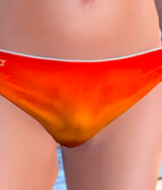 BeachBoy77
Joined on:

20 Dec 2016

Last Visit:

17 Aug 2017

Gender:

Male

Relationship Status:

Married and not looking

Interested In:

Email me.

Profile Views:

3756

Bio:

I grew up on a beach during my years of sexual discovery--girls in bathing suits, wondering what was underneath; what girls thought about and what they did in secret. My sexual curiosity seems to be limitless. That's what draws me to SoloTouch. I love your stories, and sharing a bit of my own sexuality. I am straight, yet have bi-sexual fantasies as my stories reveal.
Connect With
Recent Activity
Post Comment
Friends Comments