Report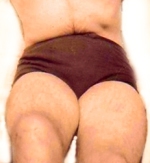 JOHNNY
Joined on:

07 Jan 2014

Last Visit:

26 Sep 2017

Gender:

Male

Relationship Status:

In an Open Relationship

Interested In:

Send me a Private Message.

Astrological Sign:

Gemini

Location:

England

Profile Views:

15577

Bio:

I so love everything to do with female masturbation - photos and videos of girls doing it on their own or two girls masturbating each other, sometimes with anal stimulation, and the stories girls write are so fascinating. I have regularly masturbated my wife since we were married over 30 years ago. She needs it so much because because she has multiple orgasms that go on and on! All this powers my own relief. I am thankful that we have been given this wonderful healthy pleasure which needs to be exercised frequently and regularly.
Connect With