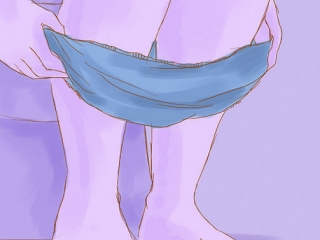 Just a little fantasy I used to have about a teacher.
This one is a bit more recent than some of my earlier stories. It started my Junior year of High School. On the first day of school we met our new Social Studies teacher Mr Green. It was his first full time teaching job and he was way younger than most of the teachers and way hotter as well. I was going through a phase at this time where I refused to wear my glasses, but couldn't stand wearing contacts either so I was way up at the front of the class so I could read the board. This gave me a great view of Mr Green as well. Every time he would turn around to write something on the board I would stare at his ass in his tight jeans or khakis. I would stare and feel myself getting damp as the class went on.

I used to sit there in the class daydream about seducing him. When I was feeling particularly randy and was in a skirt I would part my legs just a little bit hoping he would see up it, to my damp panties just so I could see what his reaction would be. I even sometimes thought about removing the panties and giving him an eye full, but I was never that daring. Even my leg spreading wasn't that daring. Just enough so that at the right angle from his desk he might catch a quick glimpse. As far as I know he never did, but I like to think that he was just sneakier than I was.

Mr Green's class was right before lunch so on more than one occasion after class I made my way into the girls room for a little midday jill. While in there I would often fantasize about Mr Green. Sometimes it would go something like this:

I was sitting in class dutifully working on an assignment with a much shorter skirt on than was allowed according to the school rulebook and with my legs spread wide for Mr Green's gaze. And gaze he did. I pretended not to notice when he first saw. He did a quick double take that I observed in my peripheral vision. My panties were dry when he first noticed, but each time I caught him looking it turned me on more and more until there was a noticeable wet spot.

I kept working and he kept doing whatever it is teachers do while the class is working on something in silence and every now and then I would catch him sneaking a peek. When the bell finally rang he reminded everyone about the reading assignment we needed to complete by the next day and asked me if I could stay behind a few minutes. I knew he would be mine. A few students had questions to ask him so I was forced to wait for his attention.

With them gone he looked at me and said "I know what you are trying to do."

"Is it working?" I asked. Looking at the front of his jeans I could see that it was. I made it a point to stare down at his crotch for a minute and then look up into his eyes and smile a little. "Looks like it is."

He blushed a little and said "A small amount of arousal is to be expected in situations like this. That is beside the point though. I don't know if you are just teasing or if you mean to seduce me, but either way it must end here and now. I won't stand for such behavior and if it happens again I will have to report you."

"Well if this is the one and only time this can happen perhaps we should make the most of it." As I said this I reached down to my underwear and started to rub myself through my panties. I could see the war raging inside of him. Part of him wanted to forget about morality and the trust that had been placed in him and throw me on his desk and have his way with me. Another part was scared and unsure what to do in this situation. When I pulled my panties to the side and slipped a finger up my slippery wet pussy one of those sides completely lost the battle.

As I fingered myself he undid the button and zipper of his jeans and fished his already hard cock out of the opening in his boxers. He began to stroke it and it grew even harder as I watched. I stopped fingering myself long enough to stand up and pull my now very wet panties off. I handed them to him and sat down on the top of my desk so that he would have a great view as I started playing with myself again. He sniffed the panties and then wrapped them around his cock and began to masturbate with them.

It didn't take either one of us very long to orgasm. As I saw his cum start to dribble out of my panties I hit cloud nine myself. After resting for a minute I took my panties back and smelled his jizz and then put the panties in my backpack. A little of his cum had gotten on my hand so I licked it off in front of him and walked out of the classroom without saying another word. He just stood there panting with cum dripping from his penis onto the floor.

The fantasy didn't always go this way. Sometime we would do oral or have intercourse, sometime we did it in the classroom and sometimes we did it somewhere else. I didn't always fantasize about him in the bathroom at school, but with him fresh in my mind from class that year I often did. These fantasies were a sure fire way to help me get off quickly during my lunch break or late at night laying in my bed.