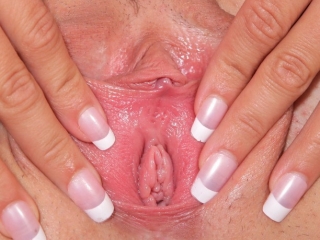 My best mate's younger sister was full of surprises
I'll never forget that day: it was summer, it was a hot promising morning and I had sent a text to my mate Kenny, inviting him to go surfing. No response and I figured he'd either let his phone run dead, turned it off or just lost it, any one of which was likely, knowing Kenny. So I decided to stop off at his flat on the off chance that I might find him. When I got to the back door it was wide open and I knocked and yelled a few times but again no response. "Probably still in bed the idle bugger" I thought, and headed on in to wake the idle bugger up (the thought crossed my mind that his girlfriend might be in the sack with him, but then I remembered that she was away for the weekend).

About halfway down the hallway there was an open door and being naturally curious I looked in. That's when I remembered that Kenny's younger sister Kaitlin (19) had moved in for the summer. Kaitlin had occasionally hung out with Kenny and I, and there were times when I had the hots for her and thought that she had the hots for me, but that had died down when she moved out of town to go to college. Kaitlin was hot at the best of times; about 1.6 m tall, blue eyes, shoulder length brunette hair and a firm, trim body with firm, round, pert breasts and beautifully curved hips, groin and crotch. Her deep pink nipples were tipped a lighter pink and were centered on deep pink areola. Below her lovely, flat stomach and oval naval a small vee of short pubes pointed to her mound.

I knew all this because she was lying naked on her bed, legs wide apart, hips undulating and breasts bouncing as her fingers teased apart her labia and exposed her exquisite little clitoris. As I stared she began massaging her wet vulva and then slid her fingers into her vagina which started oozing a steady stream of bubbly white liquid. The reason she didn't know I was there was because her eyes were closed and she was wearing in-ear headphones listening to something on her ipad. I couldn't help but start fingering my own crotch as my cock started throbbing and stretching my shorts.

Suddenly I started thinking that it was unfair of me to be staring at her like this in her most intimate moments, and I reluctantly backed away from her door. I was just heading back down the hall when Kaitlin called "Hey you, stop right there." I stopped guiltily and turned around. Kaitlin was standing in the hallway, making no attempt to cover up her nakedness. She laughed "I knew you were there - why'd you stop watching?" I couldn't think of anything to say, especially because she had walked towards me and was standing real close. I felt her hand squeeze my still rigid cock. "Hi John, it's good to see you" she breathed, then planted a knee-trembling kiss on my mouth. After closing and locking the back door she lowered my pants and used my erection to guide me back to her room. Once there we spent the rest of the day studying and photographing each other in intimate detail. Even better, it turned out that Kenny was away with his girlfriend.