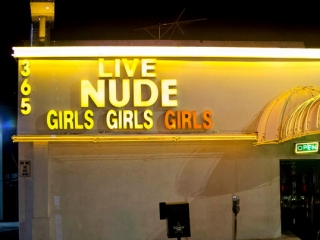 In a hotel room in Dallas, I masturbated by rubbing my cock on a door frame.
A long time ago, I grew up in a tiny little town about 300 miles from Dallas. The local weekly newspaper had a football contest, where you could guess who would win about 6 local high school football games, 3 college games and 1 pro football game, usually the Dallas Cowboys. Who ever got the most correct at the end of the high school season would win a pair of tickets to a Dallas Cowboys home game, $100 and a night in the Adolphus Hotel in Dallas.

Well, that year, my best friend's mom won the contest. She had no interest in traveling to Dallas, so she gave us the prize. Bud and I travelled to Dallas via Greyhound Bus, as neither of our parents wanted us to drive to Dallas. We walked the few blocks from the bus station and checked into the Adolphus where we had a room with double beds. Then we started discussing what to do with the rest of the day, since the Cowboy's game was the next afternoon.

Since we had no car, everything we did was within walking distance. We cruised through Nieman-Marcus for a while. Talk about fishes out of water – a couple of hick-town boys dressed in blue jeans, browsing through probably the highest-end store in Dallas. But there was some pretty nice (and obviously high-maintenance) rich-bitch eye candy in there.

We had a lunch at a restaurant that had sidewalk tables and did some girl watching while we ate. Later that evening after dinner, we started wandering farther away from the hotel. Somehow, we came across a strip joint, called The Cotton Club. We stood outside and debated if we could get in, finally Bud dared me to go up try. No bouncer that I can remember, just a guy behind a ticket window, taking a $5 cover charge. I'm still amazed that at 17 years old (and neither of us looked older), that they would let us in. I guess the $5 cover charge was more inportant to him. In we went, and found a small round table not too far from the stage.

I remember a waitress dressed in a tight outfit and mesh stockings coming by to get our drink order. I asked for a beer, and she asked for my ID. When my driver's license showed my age, she said I could only have a soft drink, so that's what Bud and I both had. Another gal came around selling cigarettes and cigars, and we both got a small thin cigar and lit up.

It was a pretty seedy place as I remember, with not that many customers in there. The stage had a sort of beat-up looking upright piano, a drum set, and not even a stripper pole. A couple of gals danced a bit to some piped-in music, taking off some but not all of their clothes. Still, for a couple of young guys who had never experienced the big city without family, it was pretty interesting. Finally, the announcer stepped up and announced the evening's attraction, "Miss Tanya". Miss Tanya was blonde, obviously bleached from something darker. She was dressed in a long, tight silver sequined dress, with long white gloves and red high-heel shoes.

The pianist and the drummer played out a stripper song, and Miss Tanya started removing her clothing, taking a slow and teasing time with it. Probably about 5 minutes to get her gloves and dress off, down to bra, panties and her red shoes. She never removed her panties completely, but she teased them down in the front a bit, showing the very top of her dark pubic hair. Then she'd turn around and point her ass at the audience and bend over, with her panties up her ass crack, and rub her pussy. A couple of minutes of that, and she unsnapped her bra and started tease-flashing the audience. She had fairly big tits, not saggy at all, and had glittery pasties covering her nipples. She would tease, covering them up with her bra, and then showing them again. Finally she threw her bra on the floor, and started pushing her tits around with her hands, and rubbing her pussy from the front, and acting like she was going to remove her panties, but she never did, just showing the top of her pussy hair.

I was sitting there, staring at something that I'd never seen before; a lot of unclothed female flesh. I got a big hard-on right there. I'm sure Bud was in the same condition, but we never looked at each other, both of us were too interested in watching Miss Tanya. After another 10 minutes or so of Miss Tanya dancing and teasing, she went off stage, the lights came on and the guy announced an intermission.

I guess because Bud and I weren't contributing much to the cash flow of the place with our soft drinks, a guy came by and said he was the manager and that we were underage and shouldn't be in there and should get lost. So Bud and I walked the several blocks back to our room at the Adolphus.

My cock pretty much stayed hard on the walk back, I was remembering what I had watched on stage, imagining what Miss Tanya would look like without the pasties on her nipples and her panties fully off, letting me look at her hairy pussy, followed by a hot sex session in bed.

When we got back to the room, Bud called dibs on the bathroom and said he was going to take a shower. Yeah, right, I knew what he was planning to do, but he claimed it first. I heard him lock the door behind him, leaving me out in the room alone, trying to figure out what to do with my erection, thinking about Miss Tanya. It was almost painful it was so hard, so I stripped off all my clothes and went over to the closet door. I stood with one leg on each side of the door frame, and pushed my hard cock up against the frame, and rubbed it up and down a few times, and shot a huge cumload right up against the wood frame. Today, I can't imagine why I did that, but then I just needed to rub my erection against something and ejaculate. Pretty desperate, I guess.

I never even cleaned it up. Bud stayed in the shower for a long time, and when he came out I went in and had my shower and another jack-off session thinking about Miss Tanya. If Bud ever noticed the cum running down the closet door frame, he never mentioned it.