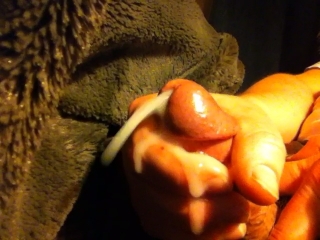 Reminescing about flashing my cock to random women.
Ever since I was young, I've loved flashing my cock to random women.

I can't remember how young I was during my first experience, but I remember using the bathroom at my parents' friends' house. As I was standing in front of the toilet, holding my young cock as my piss splashed in the bowl, I suddenly heard giggling, just outside the door. As I looked to my left, I suddenly realized that I hadn't shut the door all the way. Through the small crack in the door, I could see my sister, who was 4 years older than me, her friend, who was the same age as her and her friend's little sister, who was about my age. As I stood there, holding my young cock as piss flowed out, all three girls, including my own sister, were staring at my cock and giggling to each other. As I flushed the toilet, they all ran down the hall to the older girl's room.

I thought about that moment for years and later on, as I got older, I would find ways to let girls see my cock that would be seen as accidental.

Whenever I used a restroom that had a clear view of the urinals when the door was open, I would wait 'til there was no one around and prop the door open. Then, I'd stand at the urinal, pull my cock out and just wait there, with my cock in my hand. It was usually pretty easy to tell if a group of girls were approaching, as I could usually hear them talking as they approached. I'll never forget the incredible rush that flowed through my entire body each time I looked over to see a group of girls stop and stare at my cock, as I squeezed it and moved it up and down.

From there, I got a bit more bold. As I walked around my college campus, I would leave my pants unzipped. I wouldn't wear boxers, and I positioned the tip of my cock so it was pressing against one side of the zipper, so that you could only see the head of my cock if you were walking on my right side. Once again, the rush I felt each time I saw a woman's head tilt down towards my exposed cock, and turn her head to stare at it as I walked past her, was indescribable.

The most recent way that I've exposed my hard cock was through "accidental" emails. I sent three women, who I'd met in a class, an email that was written to my girlfriend, at the time. I wrote a letter explaining that I was able to get screenshots of my hot, thick cum shooting from the tip of my hard cock, in mid-air, from videos of me shooting my cum. I included about 20 pics of my cum, flying out of my cock, and 2 videos of me, stroking my cock until I came. I immediately sent another email saying that they were sent to the wrong person. One woman just said, "It's okay. There are no mistakes, only lessons." One woman just joked around about it and said I should be more careful with my "cock pictures". The other one said, "WOW!!! LOL" We ended up having some hot conversations about porn. Then, a while later, I was horny as hell and I resent the original email, with all my cumshots, to her again. She just said, " No worries. What's a dick shot between friends lol!"