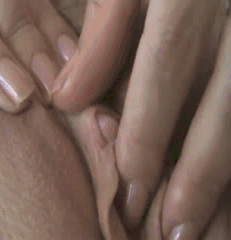 Maybe you have been reading the earlier stories about me experimenting with my cousin(s). I was and still am closest with the cousin who is about my age. By sharing our most intimacy thoughts fantasies and body parts we have built a very special bonding that still brings us together regularly.

Recently we talked about our early experiments and those memories made me hornier than I had been for some time. He told me about how much we both loved it when he explored my clitoris and yes I remember those experiments very very well. He told me how jealous and curious he was, I could orgasm multiple times easily and with the right stimulus he could keep my clit hard and erect almost forever. He wondered and questioned if I could still do that, of course with the hope that I would challenge him.
And of course I did.
We have been intimate regularly since my early teen years and he has given me head lots of time, so he knew that I love his play with my clit, for me it is a guaranteed orgasm and preferably multiple orgasms. But there was one thing that I havent been doing for him since years, we did this often when we were teenagers. Masturbating like a boy.

Of course you cant compare the size of my clit with a penis, but when I am horny and after suckling on my clit it becomes big enough to take it between thumb and index finger and move my skin up and down like jerking a mini dick. I always loved it, which is no big surprise because I loved everything done with me down there; I never could get enough of all the attention he gave me, especially there.

This talk and the thought made me squirm and horny for it again.
We were at my home in the living on the couch; with my parents gone we could go as naughty as we wanted. His hand was under my skirt in my panties. He smiled and said I love it when you are horny, feeling your hard clit never fails to make me wanting to lick and suckle on it. While I smiled back at him I moved my panties aside showing him how horny I was and stretch back my hood, I knew that this would make him even crazier for it. He moved to sit on his knees right between my legs and dug his tongue between my labia, tasting my juices and teasing my clit.

He licked and suckled. You cant believe how much I like this, being admired, legs wide apart, my pussy oozing and drenched with girly slimy horniness all over my swollen pussy lips, my clit engorged and hard. I know that he loves to see my clit that way and when I sit at the edge of the couch, my pelvis trusted forward and my hood stretched back my erect clit points out like a tiny penis.

He smiles, he knows that I do this for his pleasure (as much as my own) He can hardly talk from excitement and stammers masturbate for me like a boy. I knew what he meant, as mention above I have done this for him often but last time has been years ago. With thumb and index finger on the stem of my clit I moved my foreskin up and down over the glance of my erection. I already was at the edge of an orgasm and came off in a few seconds. Being watched and admired by him always make my orgasms extra intense.

As soon as I calmed down a little he took my still hard but sensitive clit between his lips, his tongue softly touching and moving over the glance. I love that, two fingers in my soaking pussy and his mouth and tongue on my clit; he knows how I like it and easily brings me to a second and more orgasms that way.

We had a great afternoon and evening together; exploring each others needs and desires as we did so often before and hopefully also will do in the future.