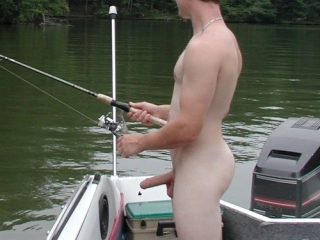 Three str8 friends from a small country town discover the joys of group and mutual masturbation. I normally write stories on here of real life experiences with J/O buds. I've decided to try some fiction too to help folks get off. Inspired by real guys I've seen in real situations, I am adding my own imagination to provide a back story and then a fictional account of things that could have been. Hope you enjoy. Here's the story.
Trey, Dalton and Jared had been friends since elementary school. In the small southern town where they grew up they were known for being best buds. It had been one year since their high school graduation and they decided to go out for steak together. Another thing the trio was known for was their good looks. As they strode into the restaurant heads would discretely turn to check out the three hot 19 year olds. Trey and Jared both had full heads of dark hair. Dalton was blonde and had blue eyes. All three wore shorts that showed off their muscular legs from all those years of playing sports.

Over steaks they got caught up on girlfriends and jobs, what was going on with their favorite teams, and of course where the latest fishing holes were they'd discovered. As they sucked down the last of their Cokes, Jared said he had to head home to help his girlfriend with their newborn. Trey and Dalton went out to their trucks. Dalton asked Trey where he was going from here.

Trey said, "Just headed back to the house. I've got it alone this weekend so just suckin back some beers, maybe watch a movie. Wanna hang out?"

"Sure!" Dalton replied and hopped in his truck.

Dalton followed Trey along the coastal road and pulled off into his neighborhood. Once inside, Trey popped a couple cold beers and they flopped on the couch and started the TV. Trey had on a DVD that had been made of the cheerleading squad from their high school. They commented on the different girls, telling stories, true or false, of their exploits. Trey was dating one of the cheerleaders who was out of town with her family. Dalton had a series of girlfriends but could never seem to have a steady one like his friends did.

After the DVD Trey announced he had something better if Dalton wanted to check it out.

"Something better?" Dalton smiled because he knew his friend and figured it might be a porno since they'd watched some before.

"Mmm Hmm." Trey slid the disk in and it was porn. In this case, it was keeping with the cheerleaders theme, with a group of young studs to service them. By the time the fucking started, Trey was rubbing his crotch and Dalton could see the unmistakable outline of Trey's trouser snake chubbing up inside his shorts.

Dalton decided to copy him and started rubbing his own crotch. Then Trey casually said, "Hey you wanna jack off? Mind if I pull mine out?"

Dalton was a little stunned for a moment. He had seen Trey's big cock but only when it was soft or semi-hard, like when they were in the locker room, or skinny dipping off the boat. Even when they'd watched porn before this never happened. His heart started racing, then he took a gulp of his beer and said, "Sure, sounds fun," being as nonchalant as he could.

Trey undid his shorts and pulled out his cock. He had a full erection but didn't start pulling on it right away. He just let it stick out, throbbing, as if he were showing it off for an admirer. And he knew just who was going to admire it. The shaft was long and thick with a slight up curve. Trey was circumcised and Dalton thought he had a perfectly shaped head.

"Shit, Trey, that thing's huge," was all Dalton said as he fished out his own cock from his shorts. The two boys started jerking to the porn being careful not to look too much at the other guy's penis.

Trey took a break from pumping and looked down at his cock. "Fuck, I'm starting to get precum." Sure enough, when Dalton looked a steam of clear pre was dripping down the underside of Trey's hard shaft from his wide pee slit. Dalton hadn't even noticed he was also getting pre until Trey said, "Lookatchu! You're leaking too." Dalton's pre was starting to come out and his foreskin was lubing his dick head with it each time he yanked.

By this time Dalton was openly staring at Trey's cock, which Trey picked up and asked his friend if he wanted to touch it. Dalton's throat was dry so he swallowed hard and just reached over and grabbed it. He avoided eye contact with Trey as he wrapped his hand around the shaft but he couldn't help saying, "Fuck, dude, you're so hard." Trey's cock felt warm and smooth but super hard and jumped a little at Dalton's touch. Without thinking, Dalton pulled down on the shaft. Trey sucked in air and moaned, "Ooooh that feels good. Pull it some more." Dalton did and just started jerking his friend off.

Trey removed his shirt saying he didn't wanna get anything on it. Then he pulled his shorts down to his ankles and bare feet. Trey encouraged Dalton, "Fuck dude, that feel so fucking good. Keep going." Dalton's head was filled with conflicting emotions but the overriding one was that he couldn't believe they were doing this and he loved it. Dalton started using techniques on Trey that he himself liked when he was jerking off. Trey responded and humped his slippery cock through Dalton's fist. Finally, Trey took another deep breath and placed his hands behind his head where Dalton could see his thick underarm hair. "If you keep doing that I'm gonna cum," Trey warned his friend who responded by jerking him harder. Right then, Trey let out a moan and arched his butt up off the couch and shot several thick ropes of cum all over his chest and stomach. One glob landed on his neck.

Dalton's eyes grew big as he watched the amazing cum show he'd just help produce. He kept stroking Trey's cummy cock until Trey started laughing from the tickling of his now softening organ. "Dayum, dude, you got some skills!" Trey said as he recovered from his orgasm. "Now let me do you."

Dalton also took off his shirt and pulled his shorts down to let his friend service him. Trey smiled as he inspected his friend's stiff penis and started pulling on it. Dalton was so worked up he was leaking all over the place and announced he wasn't going to last much longer. Trey just said, "OK, cum for me, buddy," and stated jerking harder and faster. Dalton also placed his hands behind his head and started bucking uncontrollably into Trey's fist. He was breathing hard when his legs stiffened where you could see his powerful thigh muscles down to his pointed toes. Finally he let out a yell, "Arrrghhh! Aw fuck, fuck, fuck!" and shot thick globs of spooge all over his ripped belly.

Dalton was still panting as he settled down and Trey handed him a towel to wipe off. "Bro, I NEVER thought we would do something like that," Dalton said. Trey responded, 'I've been thinking about it for years and thought you might like it, so decided to risk it with you. If you don't tell anybody maybe we can do it again sometime."

"Oh hells yeh, I ain't tellin a soul. And if you wanna repeat, I'm in! Too bad Jared can't get in on this."

Trey just smiled slyly and said, "How do you know he hasn't?"

Leave some feedback in comments and I might write more.