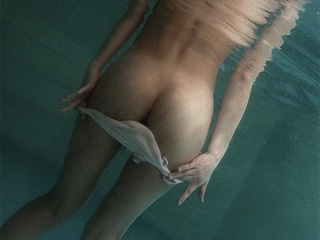 An attack of the hornies in a public place.
This took place not that long after my first story, but before the sleep over or vibrator stories. My whole family went camping at the lake for a weekend towards the end of summer. I had been masturbating nearly daily before we left, but didn't have anywhere private enough to do it while sharing a tent with my brother and sister. I thought about doing it in the public bathroom, but the place was too gross and stinky to spend more time in there than absolutely necessary. The communal showers were out as well because you just never knew when someone would walk in.

I just couldn't think of any way to get myself off that would be private enough, and meanwhile I was being exposed to sexual stimuli from just about all angles. There were sexy guys and girls all over the place in swimsuits. There were also couples laying on the shore and making out and stuff. I felt like that almost everywhere I looked I saw something that added to my horniness.

I was out swimming in the lake and feeling very horny when I realized that I was at least thirty or forty feet from the nearest person and the water wasn't clear enough for anyone to see what I was doing underneath it. I swam out as far as I could while still being able to stand with my head above the water and reached a hand down into my shorts.

It had been over two days since I had last gotten myself off and the feel of the warm water and being out in the open like that all combined together and caused me to have a small orgasm after only a minute or two of rubbing. It was a nice little release, but I wanted more. I decided to get a little more daring and pulled my shorts down so that my pussy was exposed under the water and I pulled the cups of my top to the side exposing my breasts as well.

The feeling of being exposed like that was amazing. Even though I knew that no one could see anything under the water I still felt like I could get caught any second. I rubbed my clit and fingered myself to an amazing orgasm. As I felt it begin to surge through my body I folded up my legs and went under the water to let out a scream of ecstasy.

I stayed out in the water for a few more minutes rubbing myself as I came down from the orgasm and then I fixed my clothing and went back into camp. When I got back to camp my mom asked me if I was feeling alright and said I looked a little flushed. I told her that I was feeling fantastic.