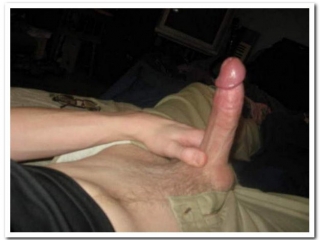 Hospital visit by Chaplain
I was 22 at the time, in a hospital recovering from knee injury....a sports accident. I knew that I had a nice cock, longer than average and thicker than average and circumcised.....and was very horny. I looked and acted 100% straight but had learned at a young age how nice oral sex felt and how wonderful masturbation and ejaculation felt whether it was a male or female stroking my cock.

Background info: Being a frequenter of a nudist beach I had men approach me and invite me to their hotel or home to play with my cock and I loved it...and preferred men older than me as they had a home or swimming pool....would spoil me and were content to stroke or suck my cock without me having to suck or stroke them back. Although one 50 year old university professor had once convinced me to try sucking his penis and all of a sudden my mouth filled with slippery liquid as he came while I masturbated him..I ran to the bathroom sink and spat it out!!!

On this occasion I was in the hospital, the only person in the room...I was wearing only a hospital gown and the door opened and in walked this man dressed in black with a white collar. he was in his fifties and handsome and masculine looking...he walked over, pulled back the divider curtain and stood next to my bed..I was laying there reading a car magazine. He had a briefcase with him. He asked what I was reading and said that must be boring for a young man like me..would I like something more stimulating? I said sure!! He sat in the chair by the bed, placed a hand on my leg and said look at this, I t was a well known men's magazine, he said it will be good for me to masturbate to and get relief..I laughed..he patted my thigh close to my crotch and said relief always feels good...do I agree? I started looking at the magazine and he asked if I liked it..i said yes, them he said let me see your knee...and pulled up my gown..but right up to my crotch so my balls were showing...I felt my cock being touched as he put the gown down and gave me a pat there smiling...then he ran his hand on my leg near my knee...I started to get a full erection...!!!

I was worried a nurse would come in ..he said its okay they are on a coffee break....then he said looks like you have full balls and took my balls in his hand!! My penis was rock hard....he said just look at the nude women pictures and I will take care of this..he pulled my gown up further as I arched my back, took by balls in his left hand and grabbed my big hard cock shaft, he started stroking my cock as I moaned asking if it was okay and felt nice, I SHEEPISHLY NODDED YES, HE SAID TELL ME WHEN YOU ARE ABOUT TO CUM......as I got close I said, "now" and he placed his open mouth over the tip and opening of my cock as he stroked it masturbating me then his lips cupped the head of my cock as I ejaculated to his stroking and I spurted squirt after squirt of cum.......he quickly pulled the sheet back but I was still hard!!...It felt amazing!!!

He gave me his address and we became friends...for many years since then we remained friends.. I would call him for a visit and he would have me visit his official residence, we would go to his bedroom and he would masturbate me until I ejaculated with no requirement for me to suck him or masturbate him...he usually got naked and has a nice small cock..thin about 4 inches long and he would never cum.

That first experience was so nice and having an older man as a masturbation buddy is wonderful...no strings attached, just drop over for a quick stroke and masturbation fun!!!