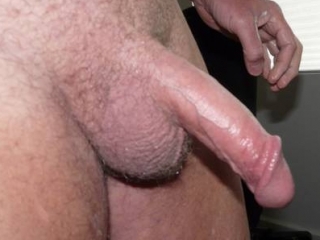 This is my first story and is about a time a dear old girl friend and I got together for a session. It all started at the pub......
Sitting in the pub one wet afternoon having a drink with an old girlfriend of my wife and I. My wife was interstate visiting family and I was thirsty. No other intentions were in my mind at the time. Carlene was one of those girls that you love but probably wouldn't want to marry. She could talk the leg off an iron pot which drove me mad at times.

As we were sitting there chatting, the conversation turned to sex. It usually did with Carlene. I remember the first time I met her, dancing naked from the waist up at a party that I was invited to by a mutual friend. I thought at the time, this is different. No one else was naked, but Carlene loved to do outrageous things it seemed. She obviously liked what she saw in me and whispered something like "You don't know me at all". Of course, the desire to know her was more than heighten at that remark, and over the years I found out more than a little about our friend. She loved to masturbate and frequently told me of her solo times. I of course masturbated to the fantasies I had of her.

As we sat in the pub chatting about sexy things, I thought about all the things we had talked about over the years, but the main ones that stood out for me were Carlene's masturbation stories. She told me of how she liked to lying naked on the floor listening to Pink Floyd whilst masturbating in time to the music. Feeling horny from all my thoughts and the wife away, (opportunist and bastard that I am) I asked if she'd like to come home and listen to Pink Floyd. I had an ulterior motive of course. I had never masturbated with anyone, not even my wife, so the thought of masturbating with Carlene seemed like a great idea. She readily agreed.

Home we go, setting up chairs to face each other and Pink Floyd Division Bell goes in the stereo. It wasn't long and my hands were down my pants and Carlene was doing the same. I asked her if she'd like to see my 7 inch cock. (From my avatar you can see it, so there is no need for me to describe it). She said "yes, that would be wonderful. I have always wanted to see you". Music to my ears. "Can I see your pretty pussy please" I asked. A breathless yes was the reply.

So there we were, staring at each others genitals for the first time. I tugged, she diddled and for more than 20 minutes we were completely in tune with each others feelings. It really was amazing. We came together, then sat there fondling our sex bits chatting about what we'd just done. Staring at Carlene's pussy and fondling, soon had me hard again, so a second , more vigorous session followed. We then washed each other with a warm flannel and had a beer. It was a lovely way to wind down. We have never done it again and probably wont. It was just one of those things.

The music was awesome and I know every time I listen to Pink Floyd I will be forever transported back to the time in our lounge room Carlene and I had a masturbatory session. Think I'll put Division Bell on the stereo now and have a play.