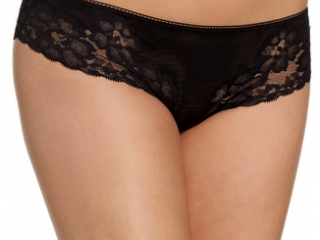 Three guys, one girl, handjobs.
My senior year in high school, there were three or four of us guys that hung around together a lot. We were always looking (or hoping) for some action with a chick. Our school was in a small farming town, I lived in town and my friends Bud and Bill lived on different farms a few miles out of town.

On Memorial Day weekend that year, my friend Budís female cousin and her parents came from Dallas to visit them for the long weekend. Cindy, Budís first cousin, was also a high school senior and liked to visit on the farm. Cindy was pretty cute with long red hair. She ran track at her school, so was really fit.

On Saturday evenings, typically, Bud, Bill and I would go to the next town over from us that had a little more action going and see if we could get together with some girls. This Saturday was like that, except that Bud needed to bring Cindy along with us. No problem, she was fun to be around, but having her with us kind of reduced the chances that Bill or I would find a girl to be with.

The four of us were in Billís car Ė a big 60ís Chevy Impala 4-door. I was in the front passenger seat, Cindy was sitting in the back behind Bill and Bud was behind me. When Cindy and Bud got into the car, Cindy was wearing a white button up blouse and a tight little skirt that really showed off her long legs. Also, she had on some really nice smelling perfume. I sat turned sideways in my seat so that I could look into the back seat and enjoy looking at Cindy and her legs.

We hung out in town for a while, just driving and chatting and BS-ing about stuff. Cindy talked about how much more there was to do in Dallas, and asked what we did here. I was still sitting turned so that I could look at her (and her legs), and I told her that we would usually try to pick up some girls, and buy some beer, and go out into the farm area and park on a turn-row (look it upÖ.) and see what would happen.

So Cindy looked back at me with a challenge in her eyes and said ďSo, letís go buy some beer and go park and see what happens.Ē Bill and Bud agreed. I had altered my driverís license to make a fake ID that showed I was old enough to buy beer, and we drove over to a package store and bought two six-packs of Schlitz Malt Liquor (SML). It was around 10 oíclock that evening by the time we got the beer, so we headed out to the farmland and found a place to park. Bill found a turn-row between two fields of corn that was about 5 feet high, keeping us hidden from passing vehicles.

Before Bill could move first, I jumped out of the front seat, went around to the rear door behind Bill, and slid in next to Cindy. That put Bud, Cindy and me in the back seat and Bill up front by himself. The night was pretty clear, with a little moon light and star light. And Bill had the radio on a local rock station, so the radio face added a little more light inside the car.

We each popped the top on a SML, and sat drinking and enjoying the cool night air. Cindy reached into her purse, pulled out a pack of cigarettes and lit one up. She took a big inhale, reached over and grabbed Bud, locked lips with him and exhaled her smoke into his mouth. Then she did the same thing with me. That was something I hadnít experienced before. Bill said, ďHey, what about me?Ē So, Cindy inhaled another drag on her cigarette, leaned forward and gave Bill a taste too. I didnít care about Bill getting some of her smoke, since her leaning forward pulled her skirt up in the back and exposed her nice tight ass barely covered by a pair of lacy black French-cut panties. Damn, she looked good.

She sat back, finished off her first can of beer, and popped another one. She seemed to be ready for more action, and I couldnít help it, so I slid my left hand up her left thigh. The evening was fairly cool, but her upper thigh felt almost hot to me. She grabbed me by the back of my head and kissed me, pushing her tongue into my mouth so far that I think she could feel my tonsillectomy scars. Then she turned the other way and repeated with her cousin Bud, and I kept stroking her thigh. I guess we all were getting incredibly horny by then, I know I was.

Cindy unbuttoned a couple of the top buttons on her blouse, pulled up the back, reached around and unsnapped her bra and then did the trick of pulling out one bra strap through the sleeve of her blouse and then the same on the other side, removing her bra without taking off her blouse. Iíve always liked watching a girl do that trick.

So there we were, Cindy with her bra off, pretty much giving us a look at her tits without taking off her blouse, and us guys sporting hard cocks. We each drank more beer, and Cindy grabbed my hand and moved it higher up her leg. Her skirt was pretty much bunched up around her waist, and I started rubbing her pussy over her panties, and then worked my fingers underneath and felt a nice crop of hair and a pair of wet pussy lips. The car was filled with the aroma of beer, cigarettes and pussy juice.

She reached over and unzipped my pants and grabbed my hardened cock. But it was difficult for her to get her hand inside my zipper, so I unbuckled my belt and undid the button on my blue jeans. She stroked my cock a few times, kissed and tongued me some more, then released me and sat up and took another drink of beer. She turned around and started the same thing on Bud, and I returned to stroking her pussy from the front.

Bill was up front, watching the show, and complained Ė ďHey, Iím feeling left out up here.Ē Cindy stopped kissing Bud long enough to look at him and say ďJust wait your turn.Ē She went back to Bud, and I kept fingering her pussy deeper and deeper. She started moaning, and grabbed Budís cock hard enough that he told her to take it easy, that she was hurting him.

She told Bud to finger-fuck her hard, and then she moved back to me, and resumed stroking my hard cock, kissing and tonguing me again. She pulled my underwear down so she could grab my cock without my shorts in the way. I was getting so close to cumming, and I warned her that I was about to shoot. Bill was up front (stroking himself, I think) and still watching the show. As Bud fingered her pussy hard, she started moaning toward an orgasm, and she stroked my cock faster and faster. Her moaning, the sound of Budís fingers slurping in and out of her pussy and the musky scent of her warm cunt juices pushed me over the top. As I started to cum, I reached down, grabbed my underwear and pulled it up over the end of my cock so I wouldnít spray all over me, her and Billís car. I really soaked the front of my shorts. I donít know how much I shot, but she put her hand back down in my underwear and smeared that cum all over my cock, balls and curly hairs, then licked the rest off of her fingers and hand.

Bud kept finger fucking her hard, and she had a second orgasm while kissing him and stroking his cock some more. But she slowed down, and told Bud if he could wait a while, sheíd really treat him to a good time on the way back to his house.

Poor Bill, heís still up front, with just enough light to be able to make out Bud and me finger-fucking Cindy. The smell of pussy juice and cum filled the car, and he again pleaded ďWhat about me?Ē Cindy said if he and I would change places, sheíd take care of him. So we did.

By then, it was getting sort of late, and Bill suggested that I drive his car back towards town, but slowly. Cindy was still really horny. She pulled off those hot black lacy panties, got up on her hands and knees, with her ass towards Bud, wearing only her blouse and her skirt, bunched up around her waist. She pulled out Billís cock and started sucking on it. Damn, I wish she had done that to me! She told Bud to keep fingering her, and she sucked and stroked Bill. I just about ran off the road into the ditch a couple of times, trying to turn around and look into the back seat to look at the aciton, and keep driving at the same time. Finally, I kept my eyes on the road and just listened to the sounds of sex behind me.

In a few minutes, Bill started sounding like he was going to cum. Cindy pulled her mouth off his cock and kept stroking as Bill has his orgasm. But Bill didnít think to try to catch it in something like his underwear, and he spurted all over his chest, his shirt, her hand and the back seat of the car. Cindy licked his cum off the back of her hand. Once Bill got his senses back, he started cussing about the mess, and the rest of us laughed out loud at his problem.

Cindy straightened back up, pulling Budís fingers out of her pussy, and got her dress back into position. We each popped the top on another beer, and drank that as we went back to where Budís Ford pickup truck was parked. Cindy gave both Bill and me each a deep tongue goodbye kiss (tasting of cum and beer), and said that she really enjoyed the evening, and that we should do it again sometime. She and Bud got into his truck, and took off.

When school started back up on Tuesday, Bud told us that she asked him to find another quiet spot on another turn-row. Budís Ford truck had a full bench seat. She obviously had been expecting some action; she pulled a condom out of her purse in case Bud didnít have one already (he did). They both got naked, she unwrapped the condom and rolled it down onto his cock, laid back on the bench seat and they fucked. Bud said that just before he reached his climax, she had wrapped her legs around his waist, and she put one of her foot heels down on his asshole and pushed hard, keeping him deep in her pussy as she orgasmed again and he shot his load into the condom.

Bud said that they got themselves pretty much straightened up before they got to his house, and that Cindy got her bra back on, but when she went to put her panties back on, she realized that they were still in Billís car. Cindy and Bud both caught a ration of shit from their parents for being out so late, but Bud gave some excuse that we were out with Bill and Billís car wouldnít start back in town, and we had to find someone to boost it off. So they didnít know what really went on, and Bill ended up with a souvenir pair of panties that he found when he went to clean the cum stains off the back seat upholstery.

First time hand-jobs are always memorable, Iím sure. But that was my first one, and it was something Iíll never forget, given the circumstances!