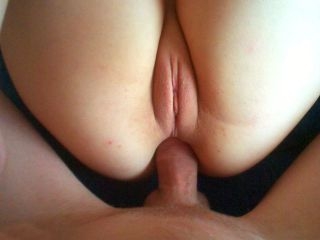 This is the continuing story of my ex-wife's cousin and I as we continue our sexual escapades of love and incest

COUSIN LOVE CONTINUED PART ELEVEN

The next six months were fantastic. We met almost every two weeks, sometimes at her apartment and sometimes at her friendís place. Oh, the love making always got better and better. There was never a dull moment. We made love in the most amazing ways never the same way twice in a row. She somehow always had a surprise for me.

One time at her friendís place there she was, as usual all dressed like the beautiful woman that she was. I couldnít tell that she was completely naked under her clothes. I walked in and she had a drink waiting for me. As we drank talked a little, she takes me to the living room and sits me down on the couch. She stands over me hikes up her skirt and there is her pussy. She stands on the couch, puts her pussy right in my face, wiggles it close and sits on me, almost suffocating me. I had no choice but to lick and suck her. Apparently, she had been expecting this because she was already wet down there. She had been playing with her pussy before I got there and knew exactly what she wanted. It didnít take much for her to start to cum more. Oh how good that tasted mixed with the scotch I was drinking. I licked and sucked on her till she came more and more. I asked when she had started to play with her pussy. She told me earlier in the morning when she got up. Apparently, she stayed over at the house that night. She awoke with me on her mind and couldnít wait. She took out her vibrator, put it in her pussy and on her clit and started to fantasize so much that she came. Thatís why she was so wet. I didnít mind that at all, at least I was on her mind. She continued to play with her pussy that morning before I got there. She went into the shower, letting the water from the shower head run down on her. Then she took the removable shower head, put it on soft stream, and placed it up against her clit. This caused her to cum again and again, over and over. She was a sex maniac whether I was there or not. She could not get enough of me, literally or figuratively.

So, she was ready for me when I arrived. Her pussy was wet inside and she had cum at least four or five times. She had fucked herself with her vibrator and the shower water. Then when she got out of the shower she did herself again with the vibrator and her fingers just to make sure that she was wet inside, wet enough for me, glistening in and out. She rubbed her cum on her vulva lips so that I could taste and smell it as she put her pussy near my face. She knew what I liked and wanted to please me. After I ate her she slid down on me and put her breasts in my face. Her blouse was still buttoned. She slowly undid it, letting her breasts slide out. She squeezed them together so the nipples were next to each other, or as close as they could be. She stuck them in my face so that I could suck on them and lick them. I did it slowly and methodically, moving from one to another, slowly licking and sucking on them one at a time, making them harder and harder. She loved this feeling. As I was doing this she was playing with her pussy, riding up and down on my cock, which was still in my pants. She had her finger in her pussy playing, moving, and fingering her vagina exactly where she wanted it. She was making herself cum and driving me crazy in the process. But it didnít matter to me at all.

She finally stopped and got off me. She pulled her skirt down and buttoned up her blouse. I couldnít figure it out but I knew there was something up with her. She takes me up to the master bedroom and there is the bed, done with silk sheets ready for love making. She stands me up against the bed and slowly and methodically starts to undress me, taking my shirt off first, then my belt gets undone, unbuttoning my pants. She lets them fall to the floor and tells me to step out of them, which I do. I am now standing there in my shorts, her still dressed. She now drops to her knees in front of me and proceeds to pull my shorts down. My cock springs out, standing at attention in her face. She grabs it gently with both of her hands, slides my foreskin back and starts to lick my cock slowly, easily. She is tasting the pre-cum on the tip of me, licking me all over, back and forth. She licks and starts to suck me. She wonít let me do anything to her, "Just stand there" she tells me as she starts to play with my balls, sliding her hands and fingers in, under, and around my nut sack. My sack is hard as a rock as she plays with it. She reaches under the bed and pulls out a tube of K-Y jelly. I didnít see that coming. She proceeds to lube her finger and she slips in between my ass crack and finds my asshole. She inserts her finger slowly into my anus, one digit at a time looking for just the right spot, that most elusive prostate gland. She finds it buried about an inch and a half in my asshole and starts to massage it slowly with the tip of her finger. I can feel it. I can feel my cock responding to the touch of her finger on it. My cock is jerking in her mouth every time as she hits it with the tip of her finger. She continues to lick and suck on my cock and finger my prostate. I can feel my body getting ready to explode. Then as if on command, it does. One more time she sucks and licks. One more time she hits my prostate and bam, I cum in her mouth, spurting like a hose turned full on. She is sucking all my cum out of me as I cum in her mouth. She is sucking more and more, swallowing as she sucks, oh how good this feels. She is squeezing my balls, sucking my cock, fingering me. Oh, shit I am still cumming, it is dripping out of her mouth. There is so much cum that she canít keep up with it. It is dripping out the sides and down her chin. She now puts her hands under her chin to catch what she canít swallow. She is cupping her hands catching my cum, holly shit.

I finally stop cumming and she lets go of my cock out of her mouth. She had her hands full of my cum. Now what? She stands up and shows me. "Look" she says, "This is all your cum that I couldnít swallow, I want to save it, save it so I can have your baby when its time." I just look at her and tell her that isnít possible, but if she wants my baby anytime, I will give her one. All she has to do is let me know. This is something that she has never, never said before. I didnít know she wanted my baby that badly. She then licks her hands of my cum and swallows it, licking all of it off, not wasting a drop. Then she gives me her hands and lets me taste my own cum. It was tasty.

She is now standing there dressed and I am naked. She undresses herself, dropping her skirt, then her blouse and there is that beautiful voluptuous body. Completely naked in front of me, not a stitch of clothing on, a completely bald pussy, tits sticking out, nipples hard and erect. She puts her arms around me and holds me tight, she lifts one leg up and around my back. This opens her pussy up and my cock, which is still hard from being sucked, doesnít take long to find her vagina. She takes her hand and guides it inside her, it enters nice and easily, her pussy being so fucking wet as it is. I can feel it going all the way in as she pushes her body so my cock rides in further into her cunt. In it goes further and further. There she is standing on one leg, with one leg wrapped around me holding on tight, my cock inside of her as she moves, making my cock go in and out. Her clit is being massaged slowly as it is experiencing the joys of self-masturbation the way she wants it. She is in control of the masturbation of her pussy, not me. Itís only my cock supplying the means, her body doing the work.

She keeps this up for what seems like forever. Then suddenly there is an explosion of cum as she has an orgasm, a full-blown orgasm of cum out of her pussy, cum all over the place. Down my legs, down her leg, it was all over us. Then she starts to squirt from her pussy, the squirt that she does so well when she really gets excited. She squirts like a fire hose out of her pussy as she is cumming, cumming and squirting all over the both of us. Oh shit, it is hot and wet and what a mess it is making. All over the floor. Itís a good thing that out clothes were not under us, that she had the good sense to move them, I guess she knew what was going to happen, she always did, she had that sixth sense. She knew that when we made love together there was no telling what would happen, it was a crap shoot every time. But who was complaining, certainly neither of us, that was for sure. She continued to cum and squirt for five minutes nonstop. That was good for me, I didnít care. But as usual it was hell on her body, she was trembling by the time she was finished. Her legs were shaking from all that and had to lay down.

I laid her down on the bed and covered her up with the blanket so she wouldnít get cold. I laid next to her and we cuddled for a while. It was nice to hold her, it was a pleasure to make love and then cuddle. Not like with my wife, you know the drill, biff boom thank you sir now get off me and go away. I as tired of that shit, and it was the same all the time with her, it never, never changed. I donít know why she bothered to have ďsexĒ. She was like a cold fish, it was like I was paying for it, and if I was, there probably would be more of a reaction, I am sure.

We slept and when we woke up it was late. We showered, dressed, ate dinner and said our usual good-byes and see you soon. It was normal, it hurt to leave this way but we were used to it by now. We knew that it had to be this way. There was no other way for us to be together, we had to steal our time as best as we could. There would be more, we knew it.