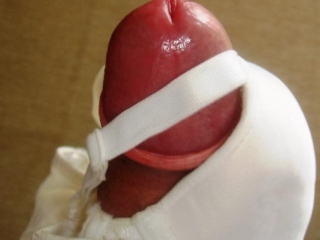 Have you ever tried a bra to enhance you orgasm?
Bras are indispensable orgasm boosters in my masturbating sessions.
My usual technique (and the most rewarding one) consists of wrapping my penis in the bra straps and tighten it well, pulling the two ends and strangle it until it hurts a bit. Meanwhile, I keep rubbing my glans against the soft lining of the inner cups.
The method has the advantage of allowing to retrieve my cum and decide if I eat it or spread it on my face, if I'm horny enough to do it.
The horny has two sources: physical, resulting from the friction of an exciting fabric texture; and psychological, through the association with the boobs of the bra owner.