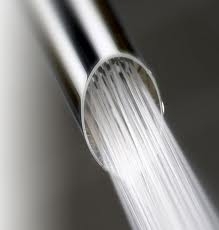 A simple shower discovery for the most explosive orgasms I have ever had.
My first post here, and felt that sharing the "love" would be a great start. For a couple of years I have been on an amazing an inner-personal sexual exploration. The catalyst was the purchase of my first aneros prostate toy. I am still mid journey here and still have some mastering to go before I achieve the fabled orgasms associated with this product. But as with any journey its not just about the end goal but that path along the way. I have learned a new sense of self awareness, meditation practices, body responses, nerve and energy pathways, solo and partner techniques, as well as new erogenous zones and stimulation areas on my body.
One of those spots is a collection of nerve pathway crossings on the perineum. It is the feed back loop between this spot and the prostate that gives the aneros its next level of pleasure. But since there is much more to it than just simply stimulating these two spots I thought I would experiment and develop a technique for when I need to get off badly and don't have the time to put into an aneros session. This technique discovery with made in the shower, one of my favorite masturbation locations because of warmth, ease of cleanup, privacy, and the stimulating jets of water. This technique can be done with or without the aid of a prostate toy inserted. It produces a stronger ejaculation but both will leave you breathless. A removable shower head with variable jets is the final piece of the puzzle.
Begin pleasuring yourself as you normally would, already with the prostate/anal toy in if you will be using it. I like to start out of the shower then move into it, because this change of atmosphere helps to prolong the experience. When you begin to feel the orgasm building is when you should set up the shower head, allowing yourself at least one more edging cool down period. Remove the head from the wall and set it to a strong single jet. I find that if I apply this jet too early that it distracts from the orgasm build up. But when around thirty seconds away aim the jet of water about one inch above your anus in the direction of your balls. Adjust to your liking as this spot is a little different on everyone. And keep it firing there all the way through your orgasm and ejaculation.
I am a big fan of a slow approach to orgasm, allowing it to spread to your entire body and possibly even transcend to non-ejaculatory orgasms but here you want to power through to eruption. As the orgasm hits the combination of prostate, penile, and this special nerve spot, causes need buckling pleasure through your body as every muscle tightens and releases simultaneously. Usually fast "hot" ejaculatory orgasms are "cock-centered" in their pleasure, but this an an easy way through the combination of pleasure zones to spread this explosion through your whole body.
Although usually not vocal while solo, I cannot help but cry out as I cum like this. As the orgasm moves to ejaculation the contractions will increase in intensity and quantity. Mine tend to be so strong that I even involuntary push the toy out of my ass onto the shower floor. When done I am always left, spent and satisfied. Thanks for reading, and happy jacking and jilling! -K