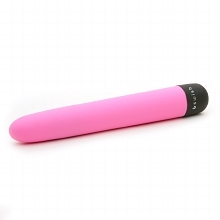 Found my sister's vibrator and couldn't resist trying it out.
While digging through my older sister's things one day I came across a long pink cylinder that I wasn't immediately sure of what it was. It was smooth and shiny and had a point on one end and a little black cap on the other. As soon as I turned the end and it started buzzing in my hands I realized what it was though. I would have been around 14 at the time with my sister being nearly five years older. I had been digging through her dresser and found this hiding in the back of one of the middle drawers. It took me all of three seconds to decide that I wanted to give it a try so I slipped it into my pocket and tried to nonchalantly make my way to the bathroom.

My mom was downstairs prepping dinner and my dad and siblings hadn't made it home yet so I slipped into the bathroom and locked the door and turned the shower on. I often showered at this time of day since it was one of the few times before after bedtime that I could masturbate without having to worry about anyone discovering me. I quickly stripped my clothes off and brought out the toy. I turned it on again and decided to press it into my clit with it running at the high setting. This was something of a mistake. The vibrations were too much on my sensitive little clit and I had to quickly pull it away. I turned it to the lower setting and tried again this time avoiding my clit and instead rubbing the tip of the vibrator around my labia and around the opening of my vagina. It was a delicious feeling unlike anything I had felt before.

I laid out on the bath mats and ran the vibrating tip of this amazing toy all over myself, even using it to stimulate my nipples. Eventually I ended up moving the speed back up to the high setting. In just a few minutes of alternating between holding it to my clit and inserting it inside of myself I ended up having one of the most intense orgasms I had ever experienced at this point of my life.

I had already been in the bathroom a while at this point and was worried that someone else would need it soon so I quickly showered and retreated to my bedroom. I hid the vibrator away and carried on with my evening like usual. I stayed up until my usual bedtime then went to bed, but instead of going to sleep I got the toy out and used it again. Over the next two days I used it two to three times each day, but on the third day my sister came looking for it. She was pretty mad at me for going through her things and for stealing it, but she also seemed to be a bit amused by it as well. This actually served to open up communications between my sister and me. We had a number of talks about sex and masturbation and about a month after I had borrowed the vibrator my sister ended up giving it to me and buying a new one for herself. This awesome little pocket rocket is one of my treasured possessions to this day.