Report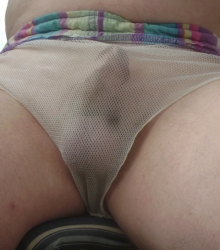 Mrmasturbate
Joined on:

31 Jan 2014

Last Visit:

18 Aug 2017

Gender:

Male

Birthday (Age):

07 Jun 1951 (66)

Relationship Status:

Married and not looking

Sexual Orientation:

Bi-Curious

Astrological Sign:

Gemini

Location:

Colorado Springs CO

Profile Views:

1831

Bio:

Solosexer, exhibitionist and masturbator. I enjoy the company of my penis and strive to share this experience with others. I regard my penis as a friend and lover, and masturbate often, sharing and enjoying this relationship. Exposing myself to others enhances my enjoyment, and I feel, conveys that enjoyment to those who watch!If you enjoy watching me perform cum see me at xhamster.com/user/mrmasturbate!
Connect With
Recent Activity
Post Comment
Friends Comments