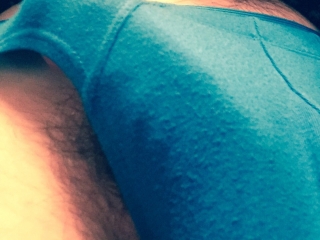 I'm a guy and there are times when I'm nowhere near home and I'm in public doing things, but then suddenly my cock gets hard and I need to find a nice, quiet place to shoot out all the cum that has been building up inside of me. Hey, it happens.
I'm currently a university student and I often have to spend more than half my day there. My house is 25 minutes from the campus and I've always been a shy guy so during the first two years of my studies, I would wait until I got home to masturbate and shoot out the huge loads of cum inside me. I just didn't like the idea of masturbating outside my own home, because I thought it was weird, but recently I decided that life is short and that I should try masturbating in public places for a thrill.

There is a bathroom in one of the buildings on campus that is always empty after 4 pm every day. Seriously, no one ever goes in there past 4 pm, so I decided this would be my place of relaxation and cum-ation. Another good thing about this bathroom is that there is a hallway that you have to go down before reaching the bathroom area, so it's like this, a door, a hallway and then the bathroom area. This is a great way to warn me if someone enters, because I can hear them and go into the stall before they reach the area. I remember the first day I jacked off here and had one of the greatest experiences of sexual pleasures in my life. I waited until 4:30 pm just to be safe, walked into the building, down the hallway and into the bathroom. As expected, no one was in there. I put my backpack on the ground and looked at myself in the full-length mirror on the wall. It was like my mirror self was telling me to start the masturbation frenzy.

I took off my pants and I was wearing a tight pair of briefs and looked at myself in the mirror and said, "you sexy bitch! Pleasure yourself!" Next I took off my shirt and got even hornier. I was now just wearing my shoes and my briefs and my cock was becoming longer and harder by the second. I could see in the mirror the fat, throbbing sausage that was begging to come out. Just the thin fabric of my briefs was holding him back. If only you could've seen the bulge that had been forming in my briefs. Even though I was so damn horny I continued to worry about someone walking in. To my surprise it seemed like the fact that I might get caught made me even hornier. There was a risk and I loved it.

I decided I would savor the moment so instead of pulling my hard, fat cigar out of my briefs and yanking it until it shot out the hot milk it contained, I danced around the room a little and rubbed my bulge against the wall and the mirror. I even rubbed it against a pole like I was a stripper entertaining a crowd of adoring fans who so eagerly awaited the sight of my balls. I must've fooled around with a hard cock for 15 minutes. Then, it finally came time for me to shoot out my cum, I could wait no more. I took off my briefs and there I was standing in front of the mirror, no clothes on except a pair of shoes. The coolness of the room felt nice as my shaft and buttcheeks enjoyed the cool breeze they felt. I stood up tall, grabbed my cock and started yanking like crazy. I even moved over to the hallway for a bigger thrill. Just think, someone could've walked in to the sight of me yanking my cock in front of them. Maybe that person would've agreed to blow me and help me unleash my load. :) Who knows? As the thought of someone walking in again crossed my mind I got to the point of climax and I shot a gigantic load all over the wall. I let out a pleasure-filled groan as I emptied my cock out and watched the cum slowly drip down the wall. I then looked at myself in the mirror and gave myself a thumbs up.

This is now part of Monday-Thursday routine. Every week from Monday through Thursday after 4:30 pm you know where to find me. ;) So if you want a nice taste of my shaft and my juices, come see me.