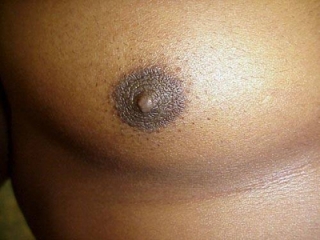 This is a true story. A few weeks ago I was at the gym and after completing my workout headed down to the locker room to get my bag and leave...
...but while I was slowly packing up my things, in walks a young buck in his early twenties.

Even though I was attracted to his cute face and slender hard body, I played it cool, seemingly going about my business, we were alone together in a rather small changing room which was open to the showers, toilets, everything so at any moment someone could walk in and see us both.

Anyway, I start to undress paying little or no attention to my neighbor, he too starts to undress however once he sees my naked body he starts to spring an erection, this triggers a response in me too, so I reach for my towel and look up at him, and I am greeted with a smile from ear to ear, oh so cute. He wastes no time and reaches over for a handful of my now very hard dick and I do the same to him. I whisper to him, this is too risky, follow me into the sauna across the room.

To cut a long story short, as we enter the sauna and the door closes behind us we embrace in a deep passionate kiss, while our two hard dicks pointing north swordfight against our bellybuttons.

The animal magnetism was raw, fast and heated. I felt a bit self conscious knowing that I had just finished working out and not at all fresh, but my young friend would not be daunted by my musky appeal. We loosen our embrace only for him to slowly kiss his way down my neck resting at my right nipple. Bingo, immediately electricity surges through my body. I love when my right nipple is in the mouth of an expert. I reach around and knead his head into my chest. I repeat the same on him and a hushed moan escapes him, I look up and whisper that he needs to be quiet, by this time we are both sweating profusely.

With his dick in my hand and mine in his we start slowly jerking; his short fat dick is hard and pulsates with my every stroke, we are both cut so saliva is used as lube. That familiar squishing sound could be heard between the heavy breathing and creaking boards beneath us, as we shift our weight in the now blistering sauna.

I tell him I cannot take much more of this, we must cum now. I am told to sit on the second level but the seat is like fire, so I lay my towel down and open my legs wide as he positions himself before me. With both of his hands he jerks me off, occasionally giving head, the talented cock sucker brings me to orgasm and I shoot lines of cum up to my neck, chest and abs.

We switch places and now it is my turn to work my talents on him. With his eyes closed I watch him in complete ecstasy as I admire his youthfulness, not long after I am rewarded with his enthusiastic, full body jerking orgasm, cum flies everywhere like only youth can bring. His stomach and chest rises and falls rapidly in post orgasmic bliss as gently massage his cum into his sweaty glistening skin. I say good bye and take my leave never knowing his name. I think I will call him sauna boy 55.