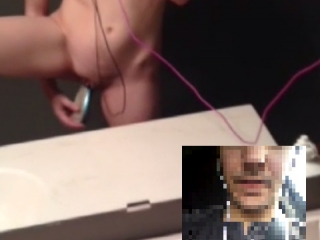 Ok, so in my last story I told you all about how I started getting into camming. I've met a few girls since my first who have been very keen. My favorite would always talk dirty or lift up her skirt or top to let me have something to look at while I worked at my cock (needless to say shows never really lasted that long for her, but she never seemed to mind).
Aside from the dirty talk and occasional flashing, all I got out of camming was the thrill of someone seeing me do something that had always been so private, and actually enjoying it . . . . . . That is until today.
I had recently reconciled with a friend. She lives some distance from here and shall remain anonymous. When she first got with her boyfriend we had a secret romance. I wrote her erotica and sent her pics. She sent some back and even a video. The climax of all this happened when I was driving home late from work. She skyped me. She was living with her parents so couldn't talk or cam but I dirty talked her into an orgasm plus two more before I got home then sent her a vid of me loosening my load which literally hit the roof.
I digress. She was consumed with guilt and left me. Now, broken up and back in her parents house, we have reconciled and started chatting again. Today she text me a single message. "I wish it could Skype you right now" my pulse got racing and I didn't even notice the spelling error! I told her I was driving but could dirty talk. She replied "Ok I have a hairbrush and a sharpie" I immediately pulled over.
We connected and she was blushing, wearing only a towel. My head was swimming and I remarked that I just wanted to rip it off her. She smiled and started licking her finger, watching me as she did with big round blue eyes. There was a blur and she placed her phone between her splayed legs and gently spread her shaved pussy for me. I could feel the pulse bolting through my cock as I stared, transfixed as her fingers slid in. Normally cool and collected I found myself stammering disjointed phrases that basicly summerised that I wanted to fuck her then and there. She merely giggled at me between her sighs.
Some moments later she was fully naked and holding her hairbrush, sucking it deep before she lay back on the bathroom floor and slid the length of it up and down her clit and entrance to her slit. I could see how this made her quiver. I could bear it no longer and told her to take that whole thing. She was so wet that when she obeyed it slid right in. She didn't hold back after that, slamming that lucky piece of plastic hard and deep into her. I told her to twist it as she did and her voice quavered.
Suddenly there was a knock at the door. "Are you nearly done?" "Yeah mum," she answers with such ease that I can only assume its a common occurrence. "Are you almost done?" I ask with a grin. To answer, she stands up and places a foot on the vanity. With one hand she holds the camera before her face and with the other, behind her back, she holds the blessed hairbrush and drives the handle up inside her. The brush is a blue blur in her hand and I see her stomach tighten and contract as she begins to orgasm. "Cum for me," I urged her. She whimpers and moans then I hear her ragged breath as she cums and the camera trembles.
She recovers. Draws out the oh-how-I-wish-it-could-have-been-me hair brush with a pleasurable spasm and then wipes up her pussy with her free hand, licking each finger clean and smiling. We said a hasty goodbye and I was left to my drive with a precum stain in my boxers, but later when I got home we were back on cam so she could see the load she had inspired to spill out of me. She had the lights out but assured me she was making full use of the hairbrush and sharpie having now two free hands.