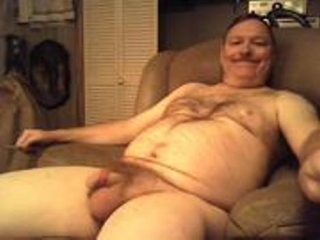 Lifetime of masturbation..
I play with myself, I have been playing with myself all my life. I love being naked, sleep naked, go around the house naked, go outdoors naked (only at night where I live now), and I love to play with my non circumcised penis. Being uncut I can slide my loose foreskin over the head and shaft of my penis. Even when soft I can still get an orgasm by rubbing the foreskin over the head.
I have been married, divorced, re-married to the first wife, divorced again, had several girlfriends, and now married to my second wife. I have enjoyed lots of sex with all of them, intercourse, oral, mutual masturbation, solo masturbation together, a non swapping foursome, sex in many places including outdoors day and night, etc...but I still love to masturbate !
Growing up nudity, masturbation, and even talk of such was forbidden with punishment certain. I had to keep my masturbation secret until I was out of the house on my own. I was always playing with my penis whenever I had the opportunity as I was always horny. Finally I got a girlfriend and we played with each other all the time until and after being married, and after being divorced.
While married she and I had sex in the same room as her brother and his wife who were having sex. Later she was naked with the two of them who were naked and another time I was naked with my naked sister-in-law. I fondled her breasts as she stroked my erect cock. I have also been naked with my clothed sister. My wish is to be naked and play with myself in front of my sister watching me, which has happened but in a big hurry, I want us to have more time. If she would be naked, or topless, or bra less it would be awesome ! If she played with herself or played with me that would be a dream come true !
I see from reading stories here that many guys have been naked with sisters or sisters-in-law, cousins, aunts, moms, etc...I'm glad I'm not the only one ! I wish my mom would have caught me naked and playing with myself, I wish she would have played with my penis ! Only one time a male cousin and I stroked each others uncut cocks and felt each others balls but were interrupted so no orgasms.
I still play with my penis using my imagination, pictures of naked women, computer pics of naked women, internet sex videos, etc...I've been playing with my penis and edging while typing this knowing people would read my "confession" ! I am glad I'm not the only middle aged married man still playing with myself ! My cock is hard and I need to jack off now !