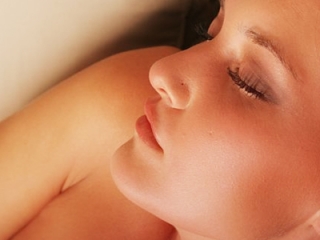 Mom walked in on me while I was having fun.
I had just moved back home and was living at my parents house. I was off work for the day and was crazy horny all day. I had spent a lot of the day masturbating and chatting with my best friend. She was glad to egg me on and help me at it. I had masturbated in the kitchen and left my wet sticky shorts on the floor when I went upstairs to work on it some more.
I was on the computer having some fun with my friend, she was really getting into getting me off, and had been having a blast doing it all day. Well my mom got home and I was still in my room. I just kept going because it didn't matter really. Well, I STILL had to keep going and a few hours after she'd been home, Tiffany had helped me into another awesome orgasm, and RIGHT in the middle of it, in walks my mother into my room.
I couldn't stop, I couldn't cover myself, I couldn't say anything. She walked in, saw me, turned around and left without saying a word. I laughed with Tiff about it afterwards, but was a bit embarrassed to see my mother, due to my shorts also having been left in the kitchen. That was my most interesting story of being caught. I finally was able to face her and she told me I needed to find a boyfriend, or a girlfriend, or that I needed to just stay in my room when I wanted to take care of myself, along with telling me not to leave my clothes lying around the house.