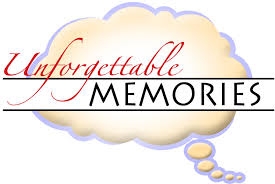 This is not a sex story from my past. It's about how I chose to remember and report on the good old days when...
One of my first writing ventures after retirement years ago, was putting together a history of the special women in my life, let's call it a girlfriend history. It's about those wonderful young ladies who made a positive, exciting difference and with whom I enjoyed some measure of sexual intimacy. The end product is longer than I had expected and quite stimulating, as it recounts the sexual antics I enjoyed with each. Its a very pleasing memory for me even today and I often masturbate after reading one of the stories. Technology is amazing and I made good use of Word for Windows to create the history.

Younger kids are so darned curious about each others equipment, even though we had no clue re: its real purpose. Others chronicled were high school or college dates or steadies, and/or the objects of affairs that I had over the years. Before I married I never would have believed the amazing women who would come out of the woodwork afterward for lots of mature erotic play and satisfaction. I learned that sexual attraction between two otherwise rational adults, can trump most any circumstance, including severe threats, and risk or loss if discovered. What a powerful force!

Whether my partners in sex allowed only hugging and kissing, or gave me their sweet all, I loved each one and I cherish their memory to this day. That led me to a second phase of my girlfriend history. I used Excel to make a spreadsheet and color graph to rank them in order of sexual intensity/satisfaction, and based on some of the following criteria like: kissed and hugged, felt up, touched naked, totally naked together, touched me, jerked me, blew me, ate her, bathed together, she orgasmed, and finally, whether we had intercourse, or not. The volume of sex over time was taken into consideration as were other special circumstances. Examples of the latter being doing first time stuff together, like the first mutual masturbation session or the first time I went down on a beauty. If we were related that was special too, or being able to do whatever I pleased with them. Maybe you've had a blowout date too after which one or the other party couldn't remember what happened the next morning. Thinking back about all those details makes me drippy down below.

With the advent of social media came the third phase of the project. It became possible to more easily trace people, contact them, and obtain their photos, then and now. Here are some facts about my experience:

Located - 67%: have phone numbers and addresses.
Contacted - 44%: had a ball via phone or social media, such as friends on Facebook. I've also deliberately avoided contact with a number of them.
Pictures - 82%: both then and now pics in most cases. In some cases I found their pictures, from high school yearbooks, or from later on, even though I don't know where they live now, and can't contact them.
Deceased - 3%: maybe more as I locate/trace those still MIA.
Cyber affair with 1: online fun after more than 40 years apart.

I've used a number of search services in my quest, I used them because I got results. It's also interesting to note that online obituaries offer lots of info about the living too. I've tracked down a number of old friends who were noted as kin of the deceased. Despite all the online help I have received, I have yet to find references for a number of favorite females from the past. That's unusual and my suspicion and fear is that they died so early on, that nothing has been or will ever show up on the net. I'll keep trying though its a fun work in progress. I'll also keep on jerking my Johnson in their memory!